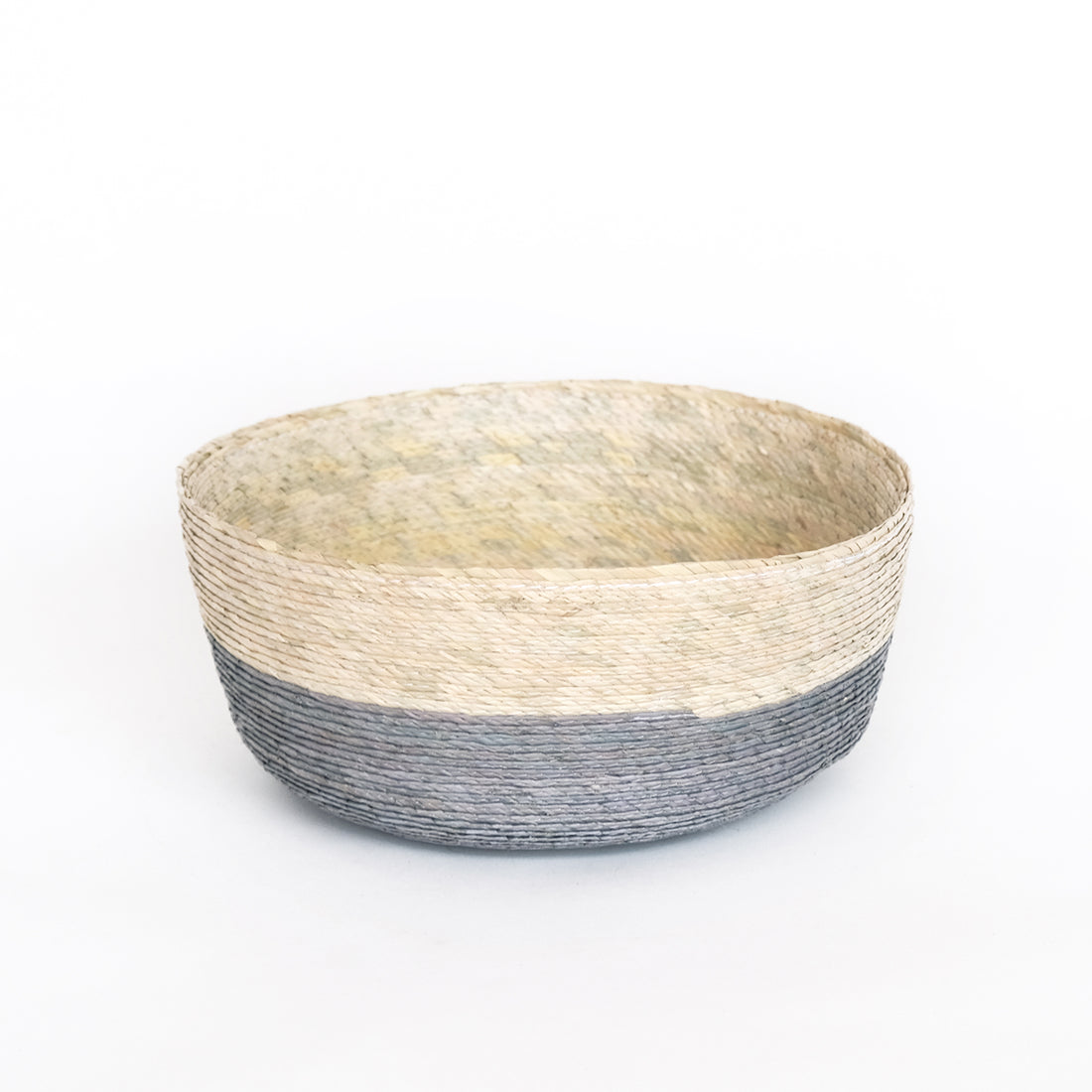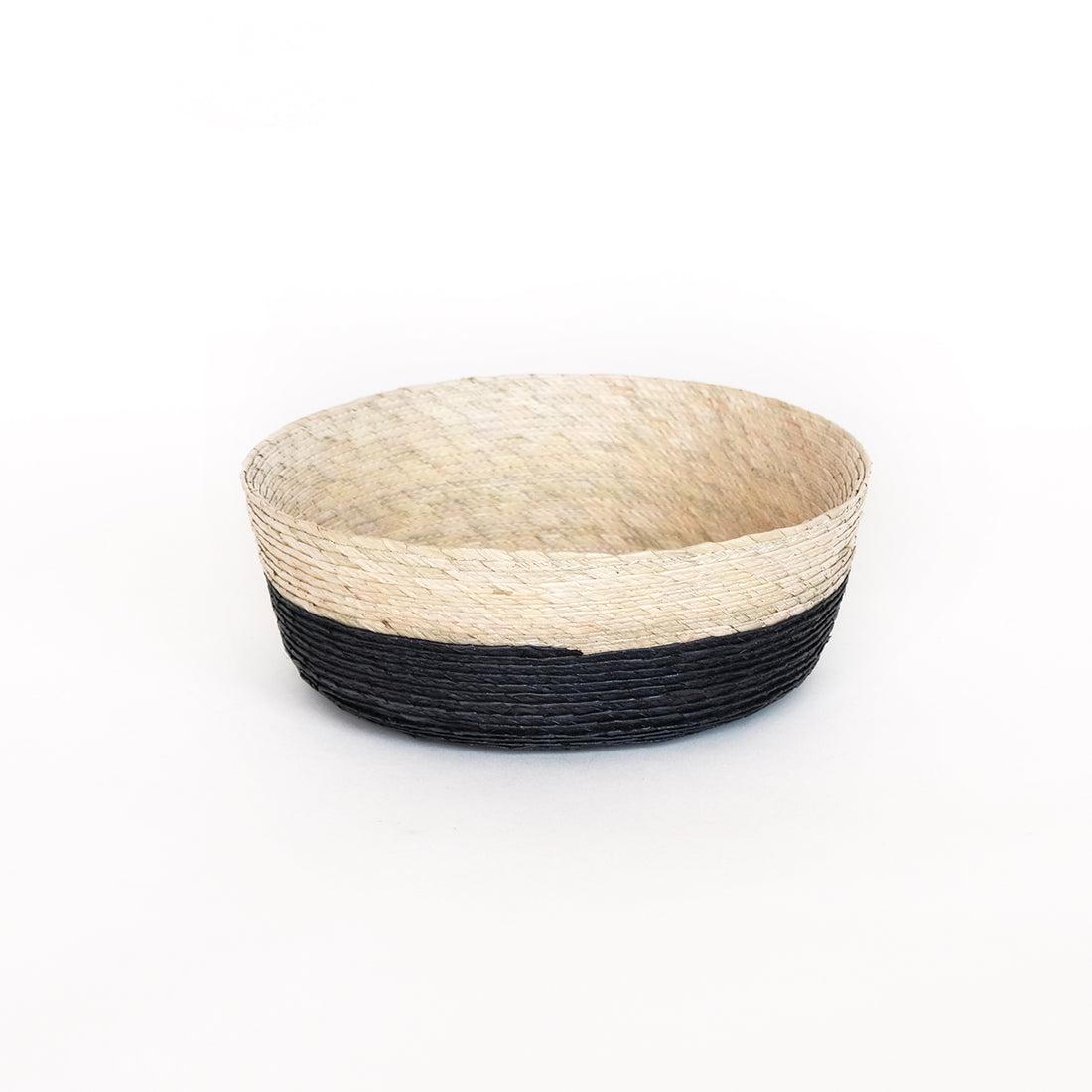 The perfect basket to store your hand towels in the powder room.
Handwoven from palm leaves by Mexico's talented artisans, the Round basket is one of Makaua's many examples of merging time-honored tradition with contemporary form.
Hand-dyed with organic dyes in Acero and Carbon shade, this round silhouette serves as a natural storage space for a variety of items throughout the home—toiletries in the restroom, or as a hold-all on the kitchen counter. Even better for small entries to hold your keys and wallets.
Coming in two sizes and two shades, this soft handwoven basket is the natural texture you need at home to feel grounded.
- Materials: Palm fibers
- Dimensions:
Small:     ⌀ 7 7/8" x 3 1/4"
Medium: ⌀ 9 5/6" x 4" 
Each product is handmade from a natural fiber, to keep them looking their best please be sure to wipe clean, keep away from water and damp items.
Makaua is a women-led company of artisans, producers, and designers, working together to create beautiful handmade products for the home. They believe there is nothing as special as a handmade product, which represents a story and the person who made it. By adding the element of modern design, they strive to create contemporary pieces that represent and communicate this merger of tradition and timeless simplicity.