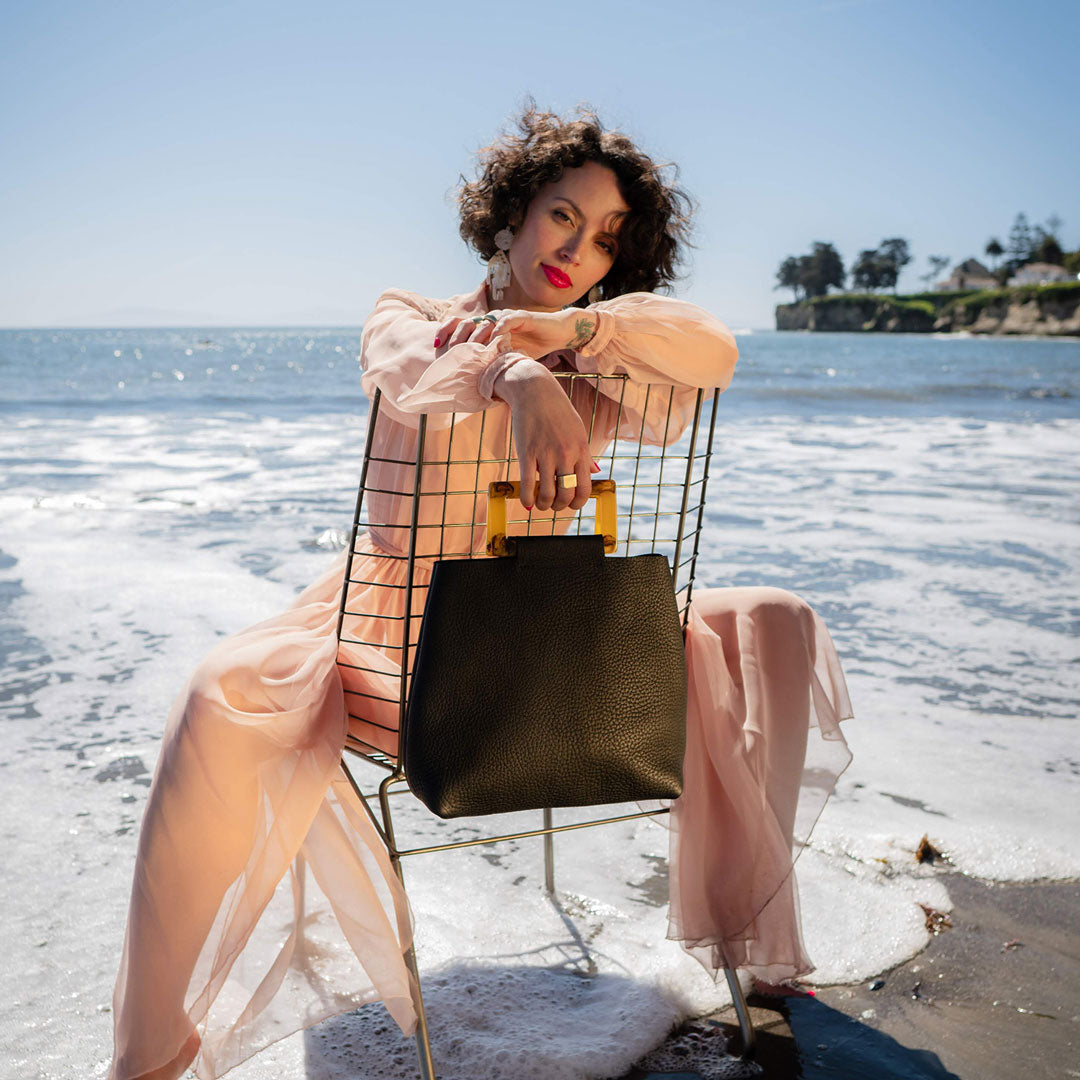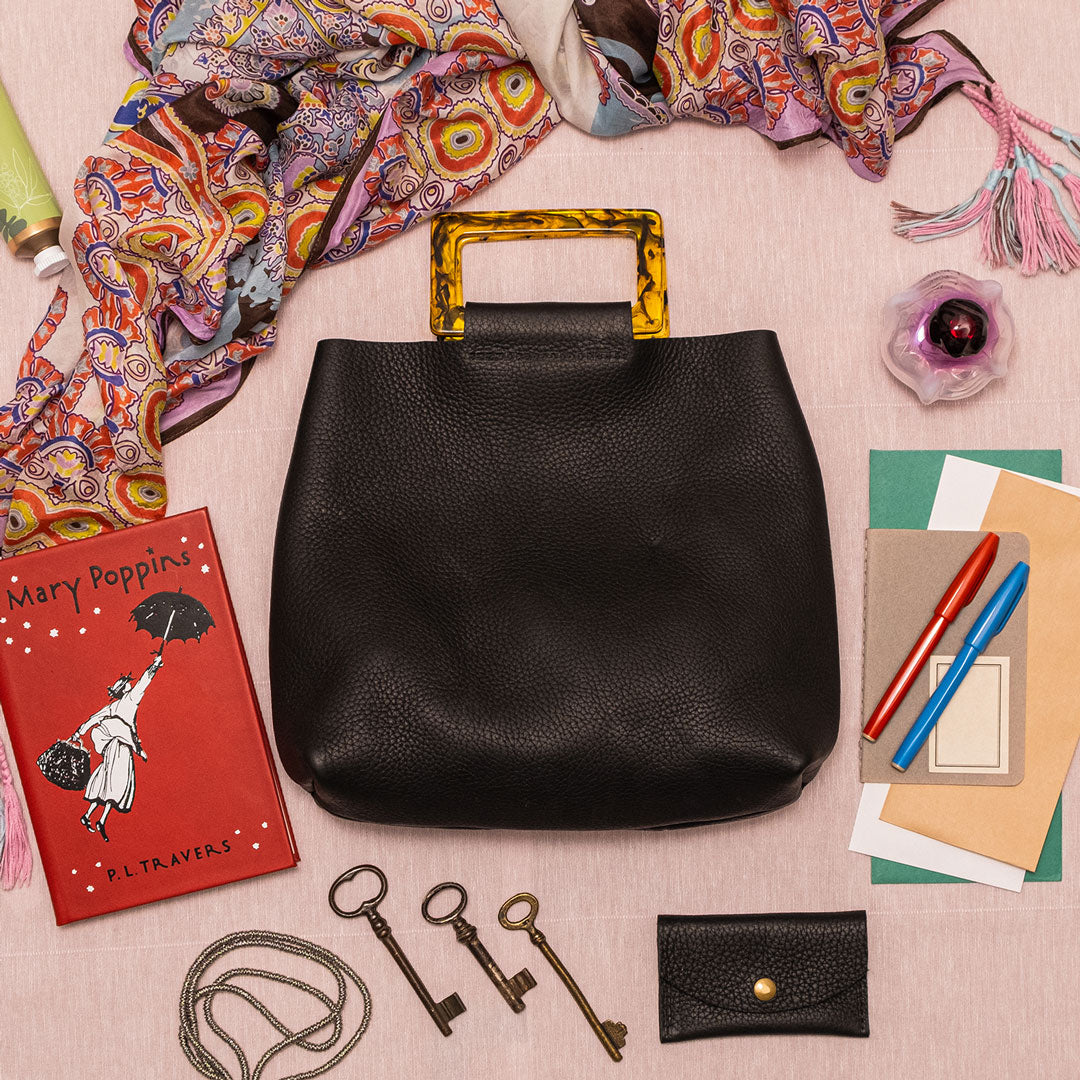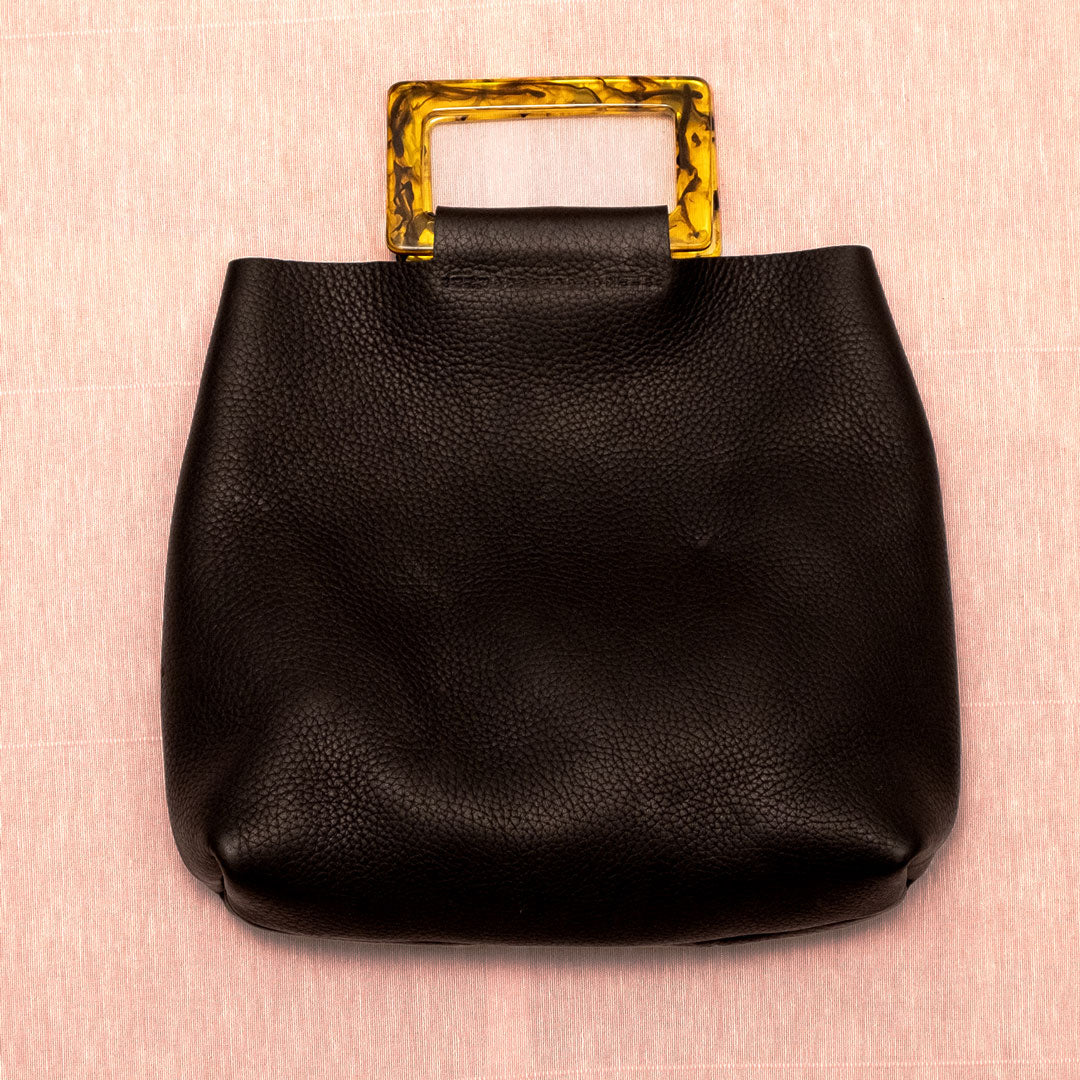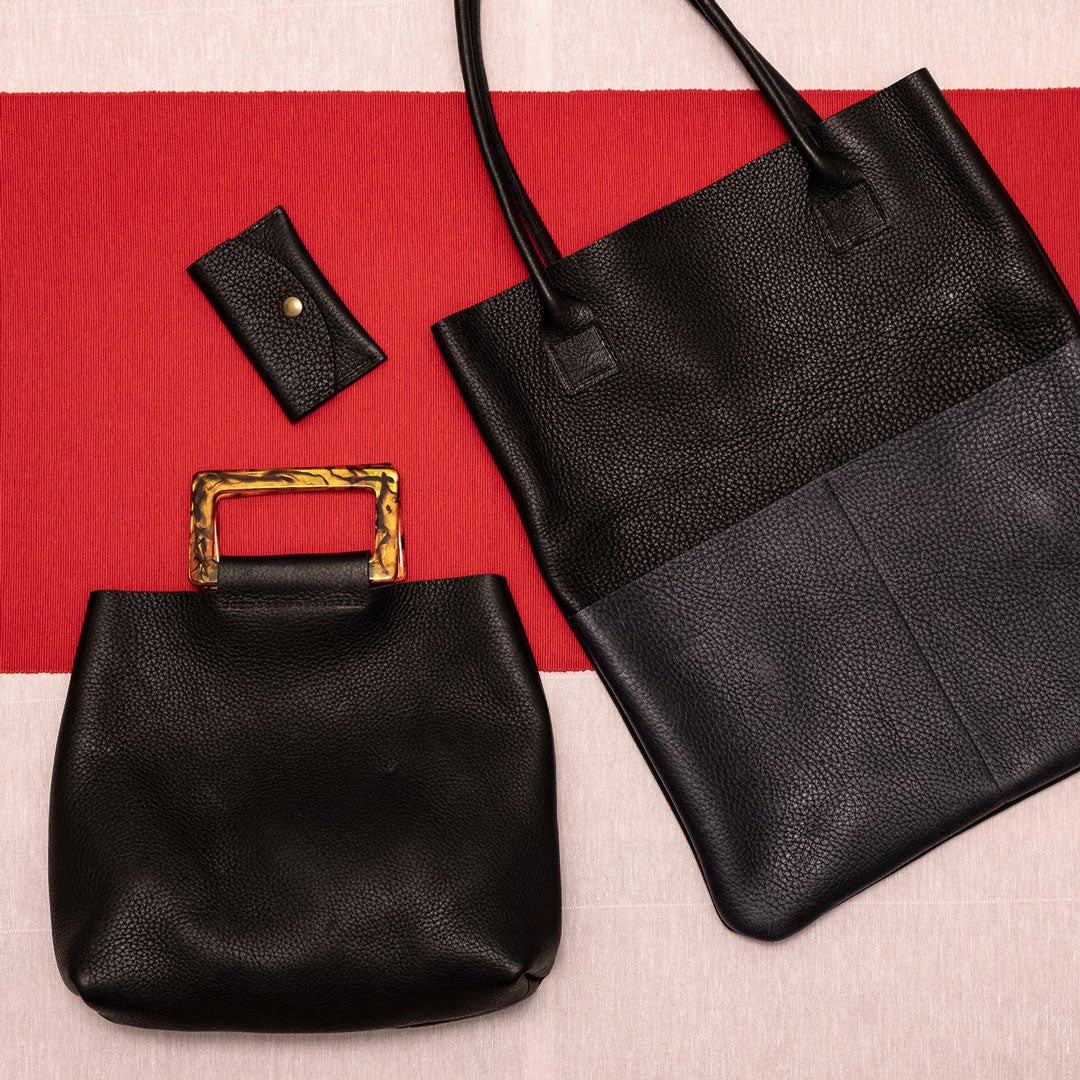 A personal favorite, this handcrafted leather purse is the perfect size to hold anything you need and carry it with the smoothest handle and the leather is oh so soft.
Chic yet practical, this classic handbag will never go out of style.
This black purse with handle is handmade from pebbled black leather and an acrylic tortoise-patterned handle. 
- Materials: Leather
- Dimensions: 10.3'' x 10'' x 4.5'' Base
Two exterior pockets 
Each bag is unique due to the natural variations in the leather. 
Each bag will have slight variations in texture and color. 
- If your bag gets wet: Wipe excess liquid immediately with a clean cloth or sponge; let the leather air dry. Do not use a heat source to speed up the drying. When drying your bag, stuff the inside with newspaper to help the bag hold its shape and to help absorb moisture from the interior. 
- If your bag gets dry: Massage a high-quality leather conditioner into the leather and use a clean cloth to gently wipe off excess. 
- If your bag gets dirty: Do not spot clean leather; clean the entire surface. Wipe clean with a damp cloth and dry with a clean, soft cloth. Start by always handling your leather with clean hands - oil and residue will easily transfer to leather. Every now and then, briskly sweep your leather bag with a soft, dry, or slightly damp cloth. Once or twice a year, remove dirt buildup by wiping down your leather bag with a cleaner made specifically for leather. Apply in a circular motion, and wipe off with a slightly damp cloth to avoid clogging the pores of the leather. 
- When not in use: Store them away from heat, humidity, sunlight, and dust and preferably in a fabric bag. 
Shilshol leather bags and accessories are designed with a clean, minimalist aesthetic and handmade in Santa Cruz, California. Each bag in the collection is one of a kind, made unique by the leather's natural variations in color and texture. These classic pieces easily transition from day to night in every season, for modern, effortless style year-round.