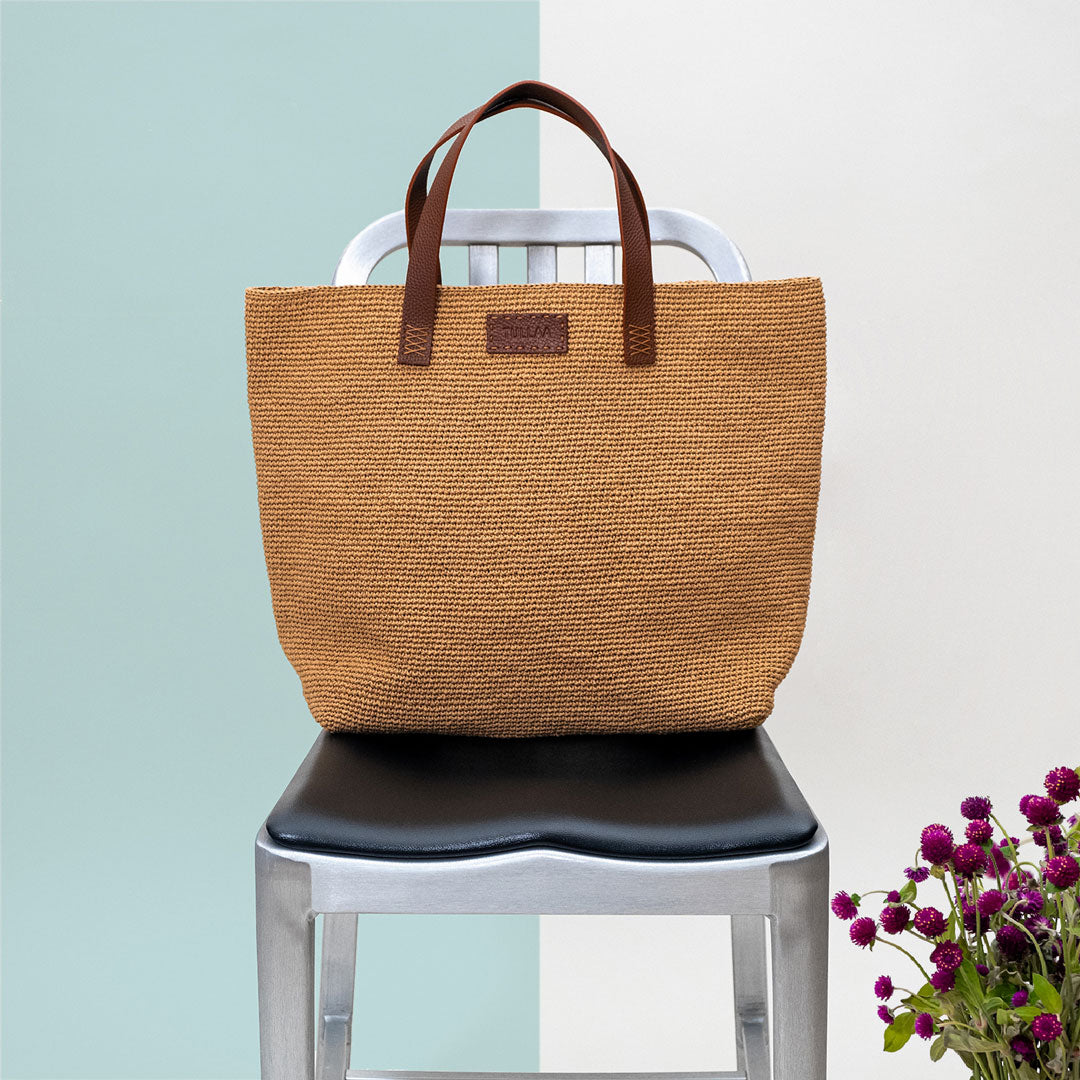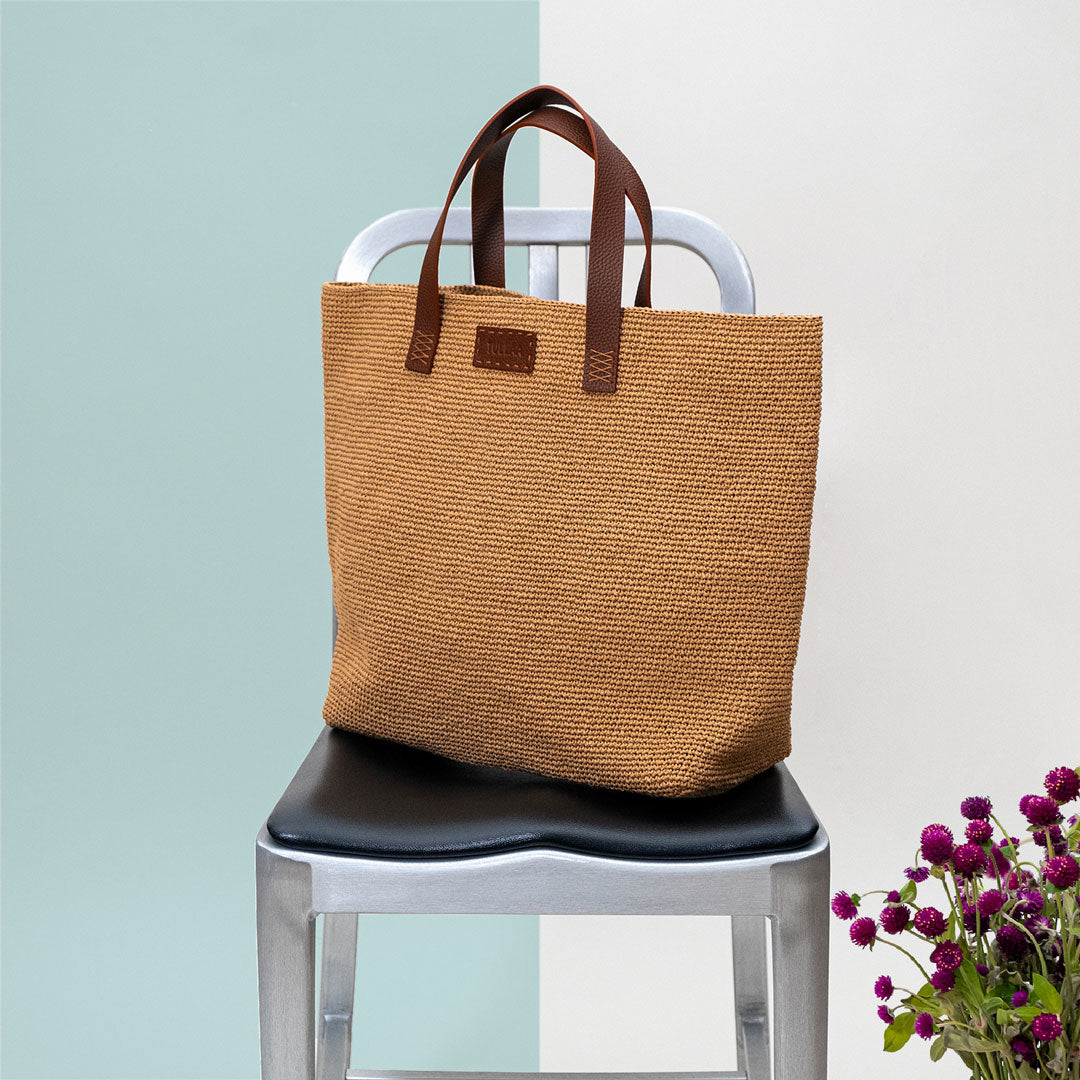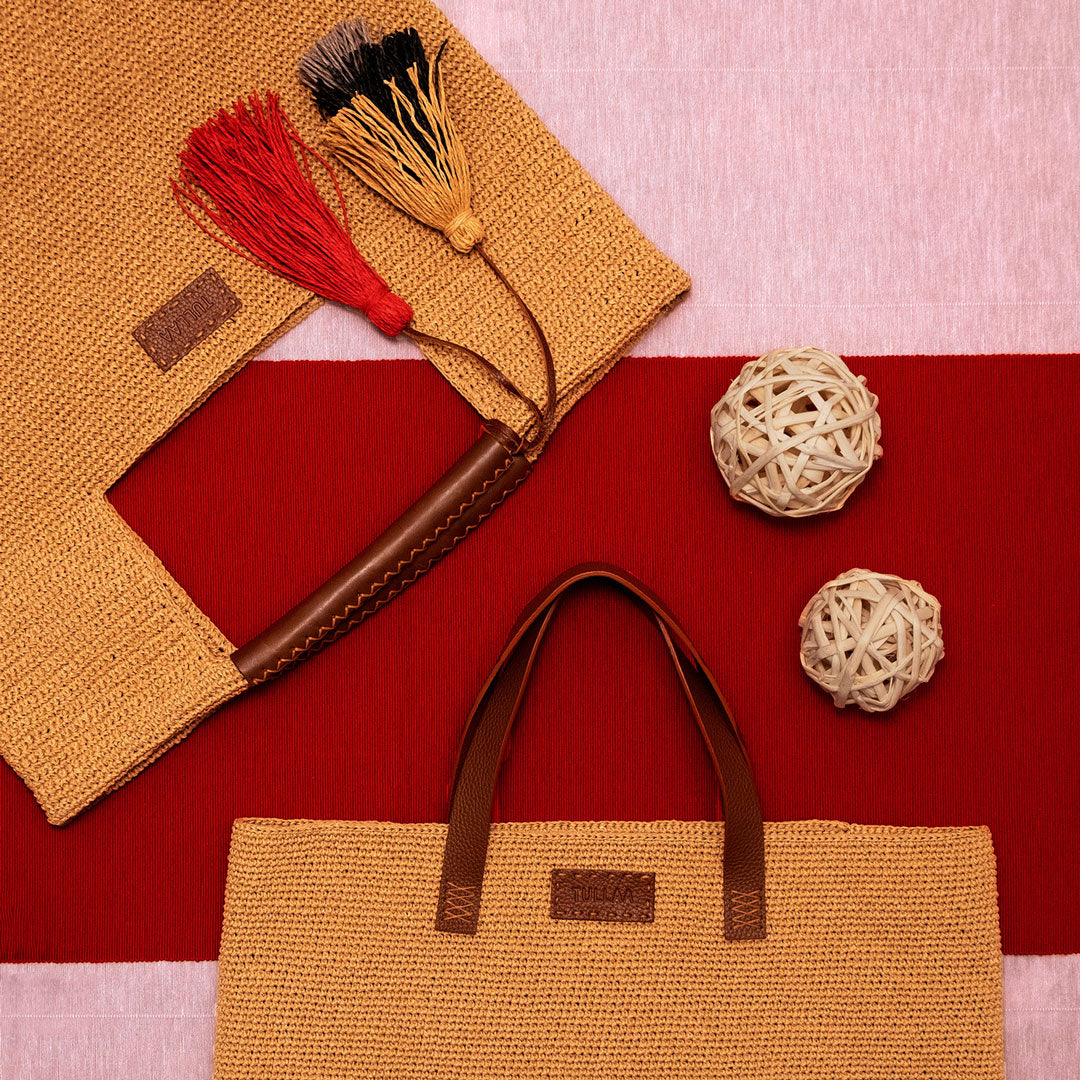 This roomy, carryall tote bag is the essential summer accessory.
Whether you use it as a beach bag or a shopping tote, the Weekend Shopper with leather straps has your back.
Each Tullaa handbag is locally handcrafted by a group of women in Turkey, who put their heart and soul into these amazingly soft and elegant handbags.
- Materials: Paper straw, Leather 

- Dimensions: 13.5" x 18.4"
- 100% Handmade Crochet Knitting
- 100% Leather adjustable shoulder strap
- Internal Pocket
- In case of stains, stuff the straw bag with tissue paper before cleaning or repairing the purse to maintain the bag's shape.
- Wring thoroughly to remove excess water until the soft material is damp to the touch. If the cloth is dripping wet, the straw purse will soak up the excess water. Wipe the bag gently with the damp cloth to remove surface dirt.
- Wipe the entire straw purse down with the clean damp rag.
- Wipe gently and in the direction of the straw purse's weave; do not attempt to wipe against the grain of the straw handbag.
- Doing so may cause damage to the straw fibers. Place the purse on a table in a well-ventilated area. Allow the straw purse to dry a minimum of 12 hours.
The mother-daughter duo behind Tullaa describes their brand as 'a project with a spirit.' Since 2011, they've been working with 60 local women in their coastal hometown of Izmir, Turkey, to weave the amazingly soft and elegant handbags of this collection. Marked by pastel hues and effortless designs, Tullaa bags add a touch of natural luxury to your favorite outfits, from the beach to the boulevard.