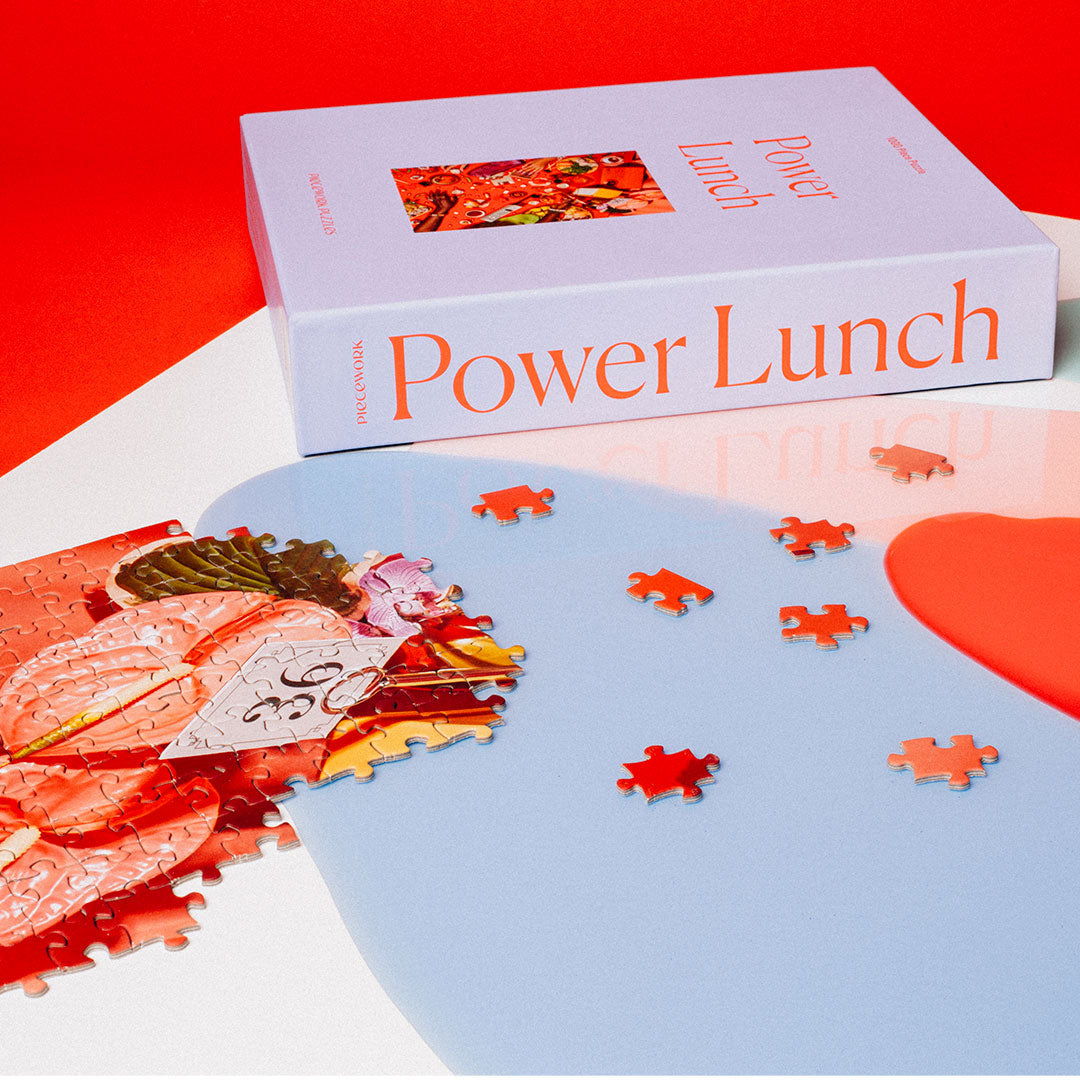 Buckle up! This is a two-martini lunch puzzle and deals are happening.
For anyone and everyone that believes in equal pay for equal work, we invite you to pour yourself a cup of ambition and sit down to conquer this 1000-piece sushi-and-calculator-filled masterpiece. Here's to your success. It's all of ours. 
- Completed puzzle is 19.25 x 26.6 inches 
- Box is 8 x 10 x 1.8 inches 
- Thick stock and high-quality art paper 
- Not suitable for children 
- Board is 100% recycled paper
Store in a cool, dry place.
Meet Piecework: a puzzle company dedicated to quality time in the great indoors! They believe that puzzles deserve as much consideration as all the other objects in their lives and have set out to refresh the humble jigsaw. More than just design, they see puzzles as a means to slow down and live in the moment. Every one of their titles offers a small world to immerse oneself in, and a storybook collection to grow over time.