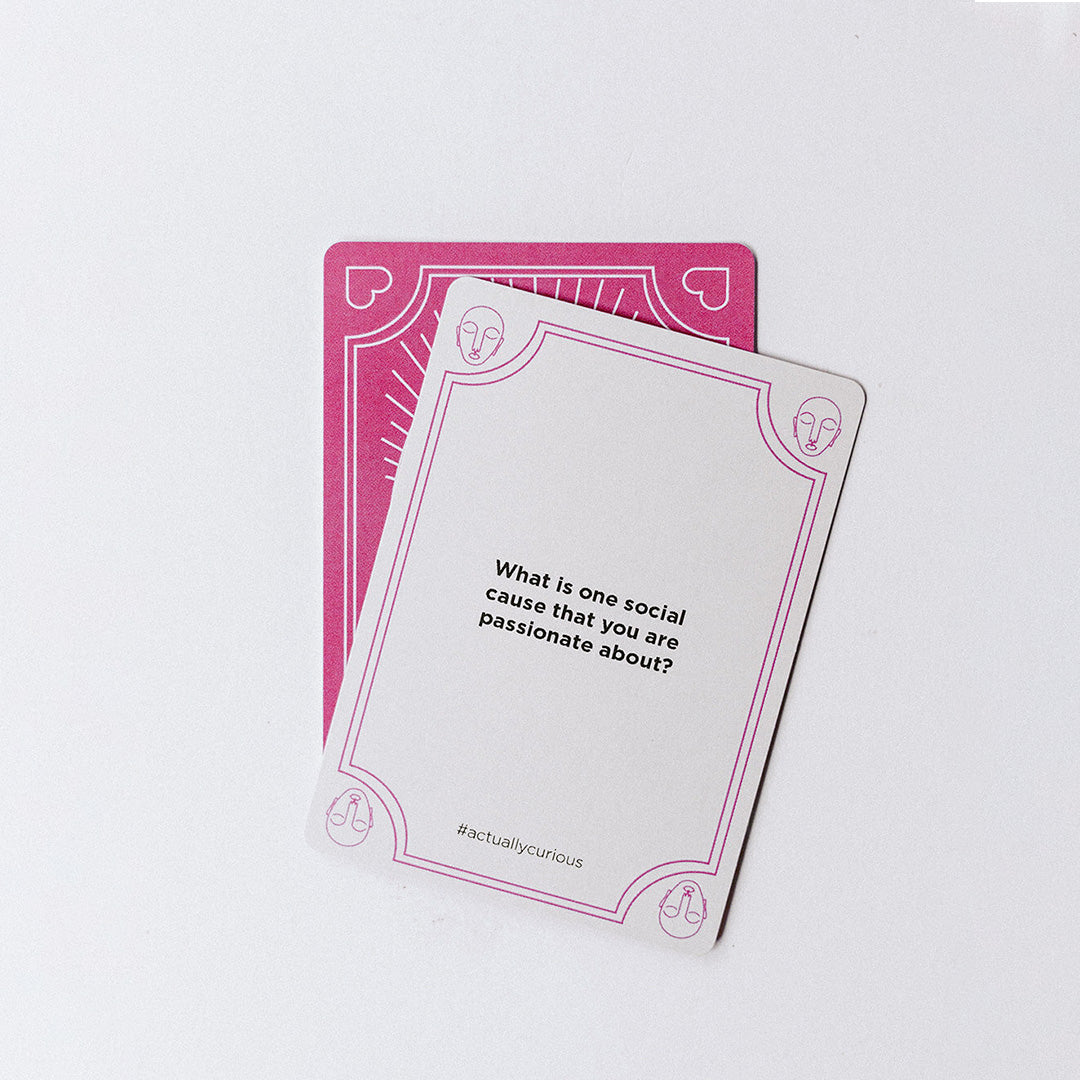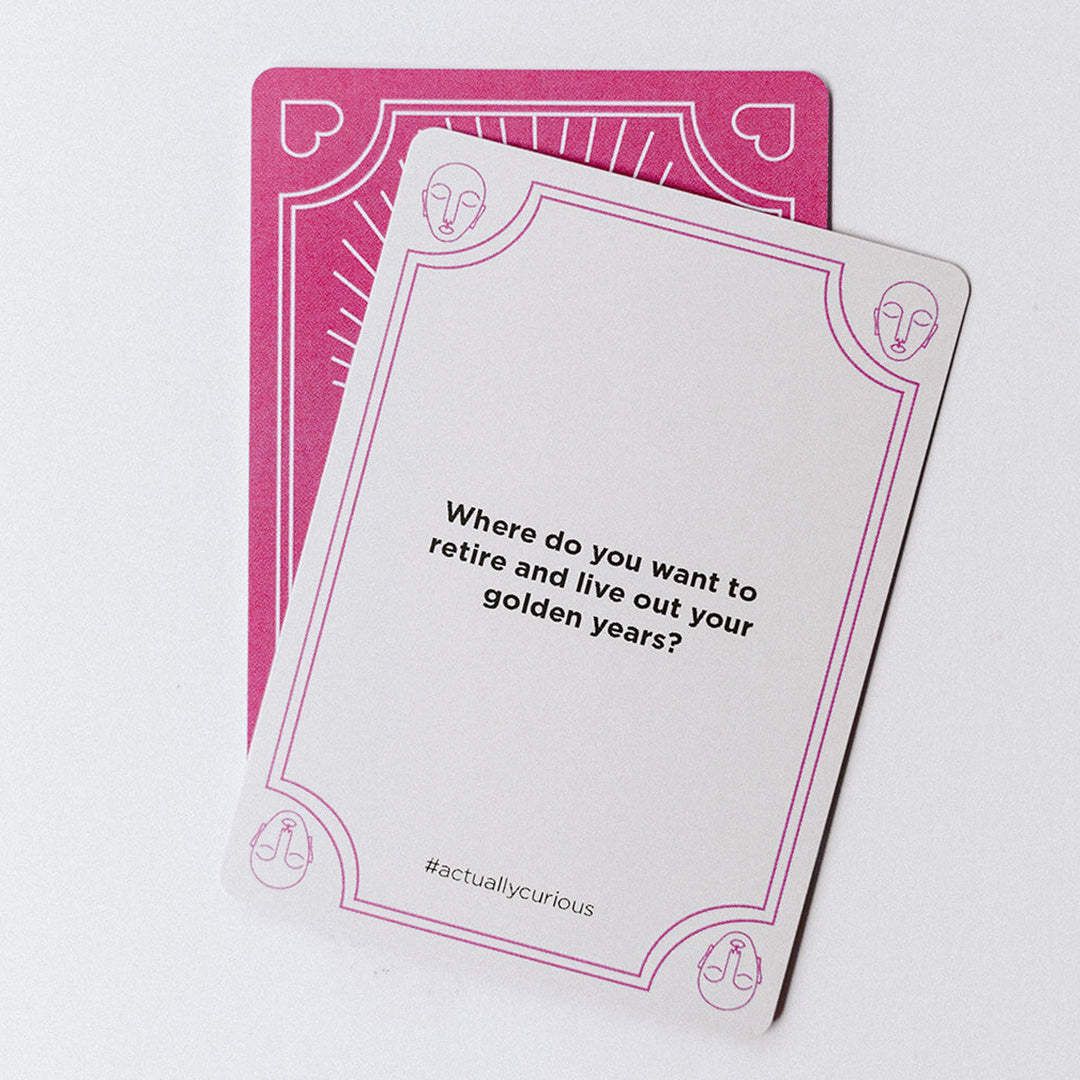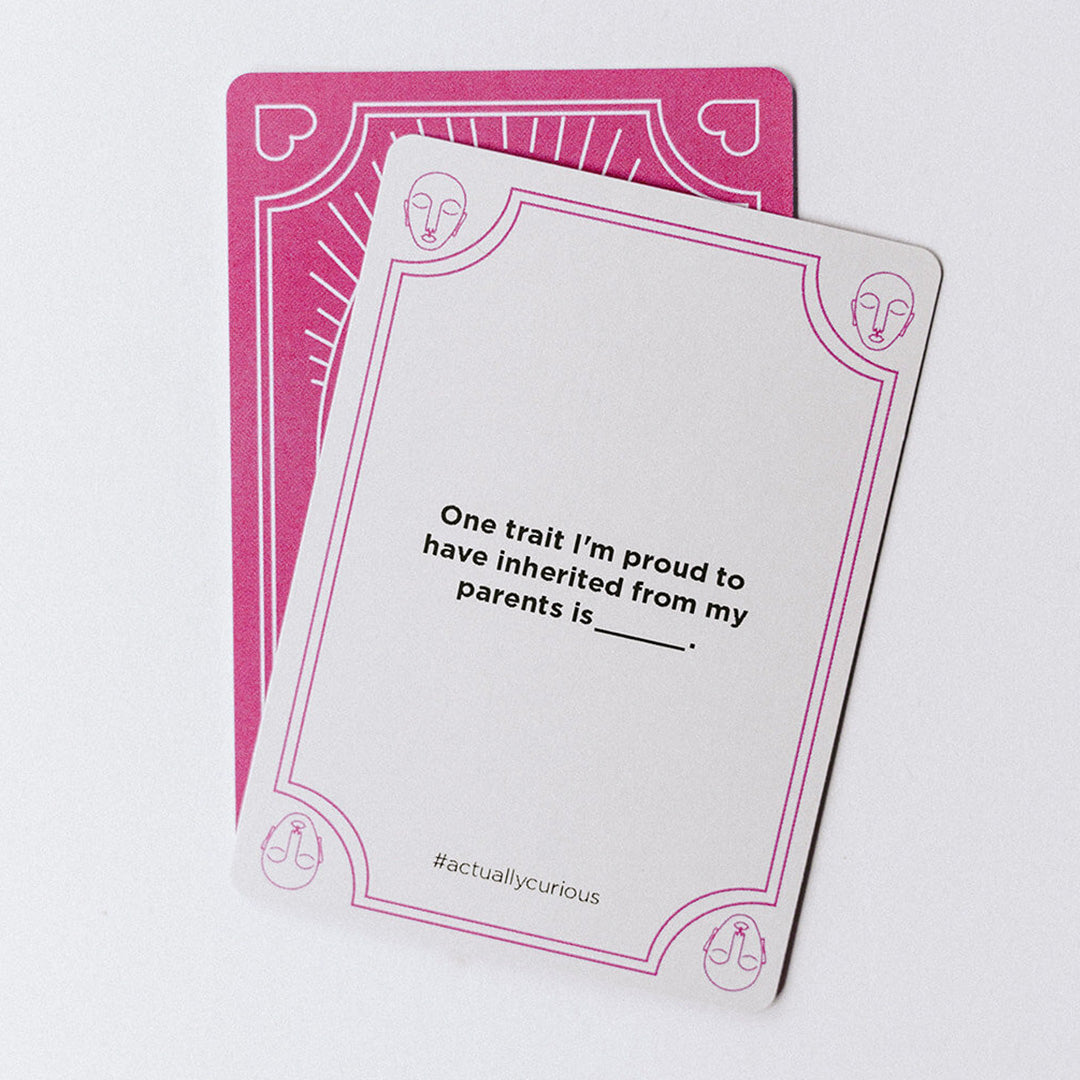 Have fun while connecting deeply with others with this thought-provoking and conversation-sparking card game. Developed to encourage empathy, the game features 52 cards each with a question intended to foster gratitude and positivity through prompted sharing of memories, dreams, and ambitions. A card game and a mission to spread empathy, Actually Curious helps players build connections through meaningful questions.

Happy Hour edition questions foster positivity and gratitude, by helping us explore our dreams, ambitions, and cherished memories with loved ones. The things that make us happy! 

🗞 Featured by
The New York Times, Marie Claire, Goop, Refinery29, Hypebae, Cosmopolitan, NBC Today, Apartment Therapy, Health, and many more!
💞 Get real, real fast
A card game that builds connections through meaningful questions.
🎨 Beautiful cards
52 magenta-colored cards, so you know where the party's at!
📦 Pocket-sized
The size of a standard playing card deck, so you can bring it everywhere.
🌿 Eco-friendly & socially conscious
Produced with ethical labor and paper supply.

Play it for:
- Journaling Practice: From self-care to self-love, these questions help you explore your inner self to uncover the things that make you magical.
- Game Night and Ladies Night: Bring thoughtful questions to your next game night or girls' night out to unlock stories that have been waiting for the perfect moment to be told.
- Intentional Dating: Bring the Happy Hour edition to your first date or 100th date to get to know your boo's memories, dreams, and ambitions on a much deeper level.
- Professional Conversation Starters: Meet people where they are at and level up together by building trust with the Happy Hour edition.
- Learning & Development: Foster a culture of curiosity and willingness to create safe spaces for difficult but necessary conversations.

Dimensions: 3.6" x 0.7" x 2.65"
52 cards + Storage box
It's paper, so you know what not to do :)
Actually Curious is a card game that brings people closer together, using the science and psychology of emotional connection to teaching the tools of active listening and empathy. The game was created in 2018, by Curiosity Lab, a marketing company built on the idea that we can make a real difference in the world by accelerating demand within the purpose economy.