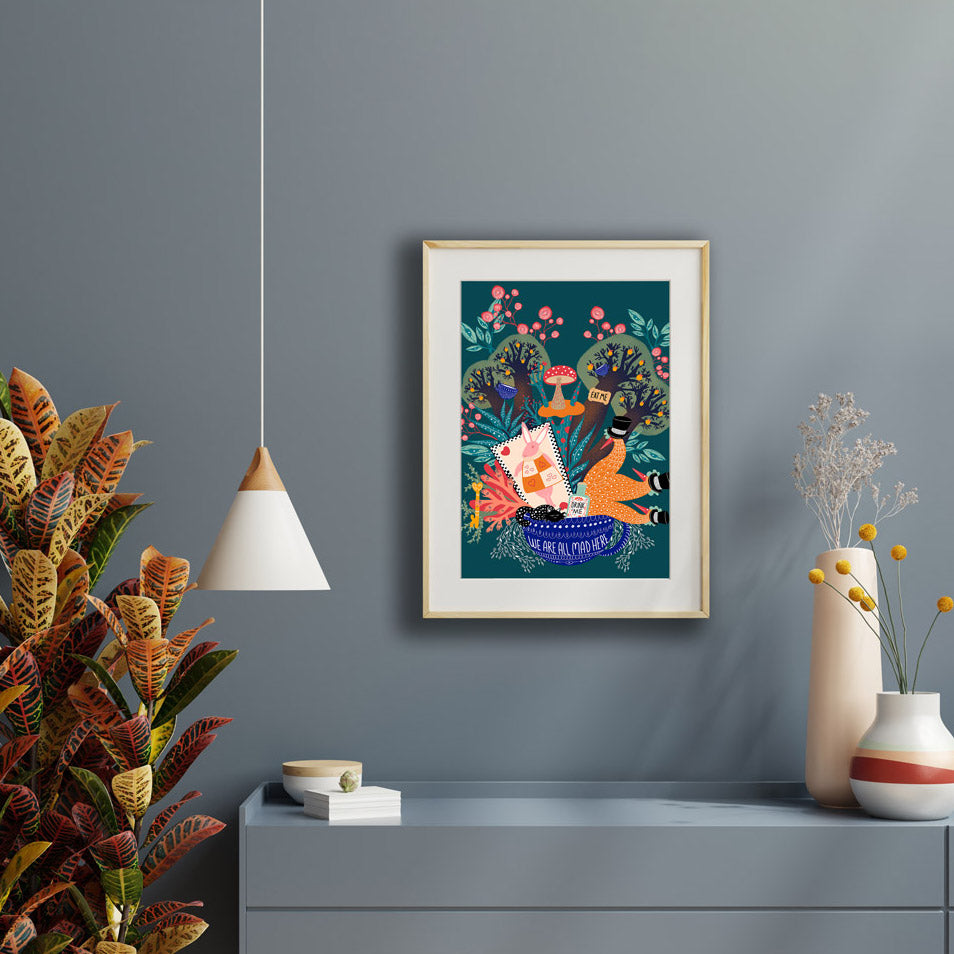 "You know what the issue is with this world? Everyone wants some magical solution to their problem and everyone refuses to believe in magic."⁠

The Mad Hatter is right! We need to believe in magic!⁠

This whimsical print draws inspiration from Lewis Carroll's fantasy novel, Alice's Adventures in Wonderland, and is signed by our darling artist Kayansel Kaya.
"Alice" is a digital art print on high-quality acid-free paper, it comes unframed but we do recommend a maple wood frame with a UV-protected acrylic type mat.
Materials: Canson, Aquarelle, Rag 310
Dimensions: 11 5/7''x16 5/9''
- Dust your artworks with a clean, soft cloth occasionally to prevent dust buildup. 
- Don't use cleaning products or water!
Kayansel Kaya is a Barcelona-based artist and illustrator with an eye for symbolism and abstract narration. Her fascinating work is uniquely feminine—focused on women's issues, the female moods, and the untouched corners of the psyche.