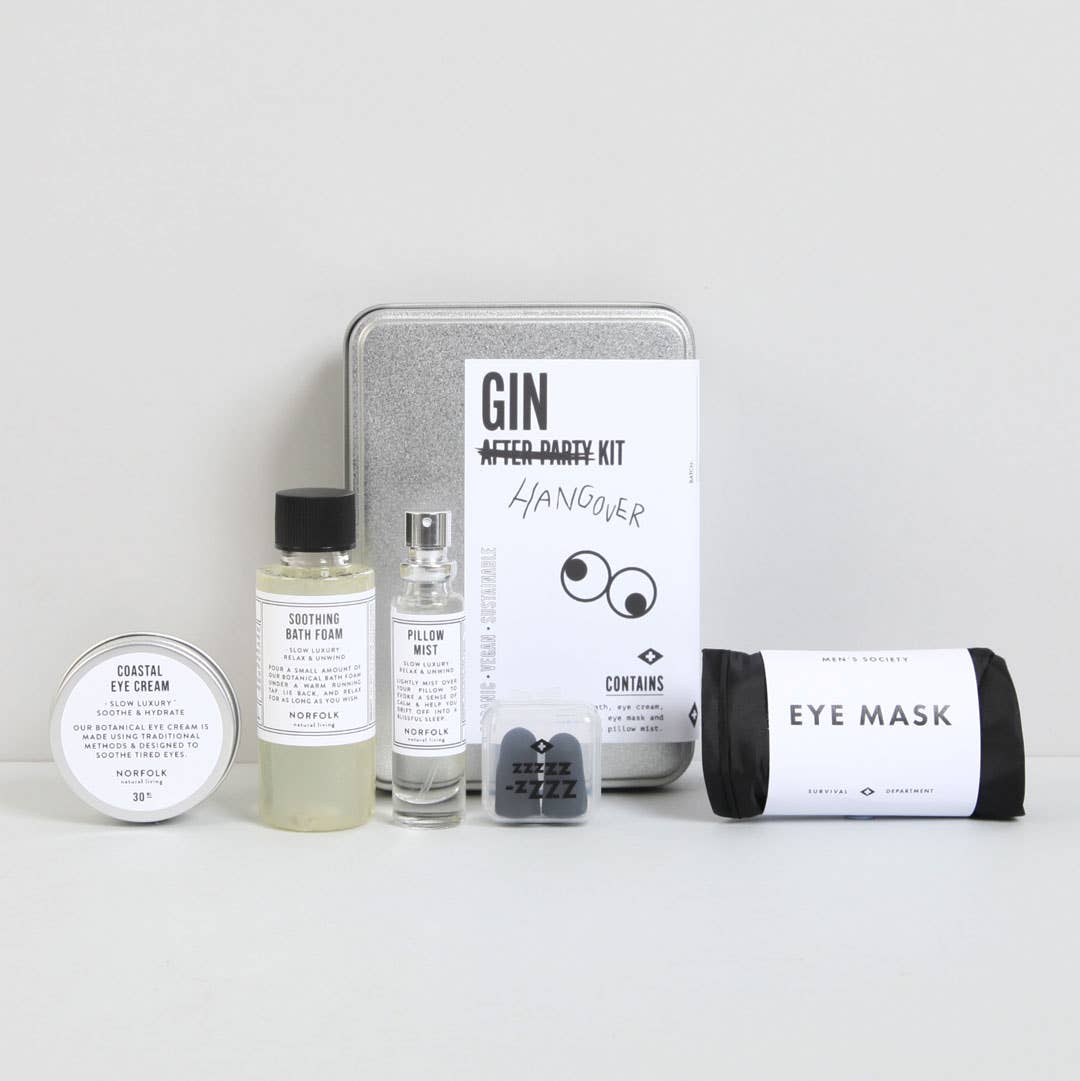 After a long night celebrating, we've all been there and we all need a little help getting moving again.

The Gin Recover Kit contains all you need to freshen up and get ready to tackle the day. The Bubble Bath cleanses, the Eye Cream creates the allusion of a long night's worth of rest, and the Pillow Mist, Ear Plugs, and Eye Mask help you get some added Z's in case you're not quite ready to see the sun yet.

Atlantic Folk is a family-owned design house in Norfolk that creates products that are culturally relevant with a deep sense of British quality, craftsmanship, and wit. From trend-setting natural cosmetics, homewares, and gifts, at Atlantic Folk, you'll easily find that perfect gift.
50ml Bubble Bath, 30ml Eye Cream, 10ml Pillow Mist, Ear Plugs and Eye Mask.
Not for digesting. Keep away from children.
Atlantic Folk is a family business formed in 2019 by Bella and her husband. They love developing new products & brands.