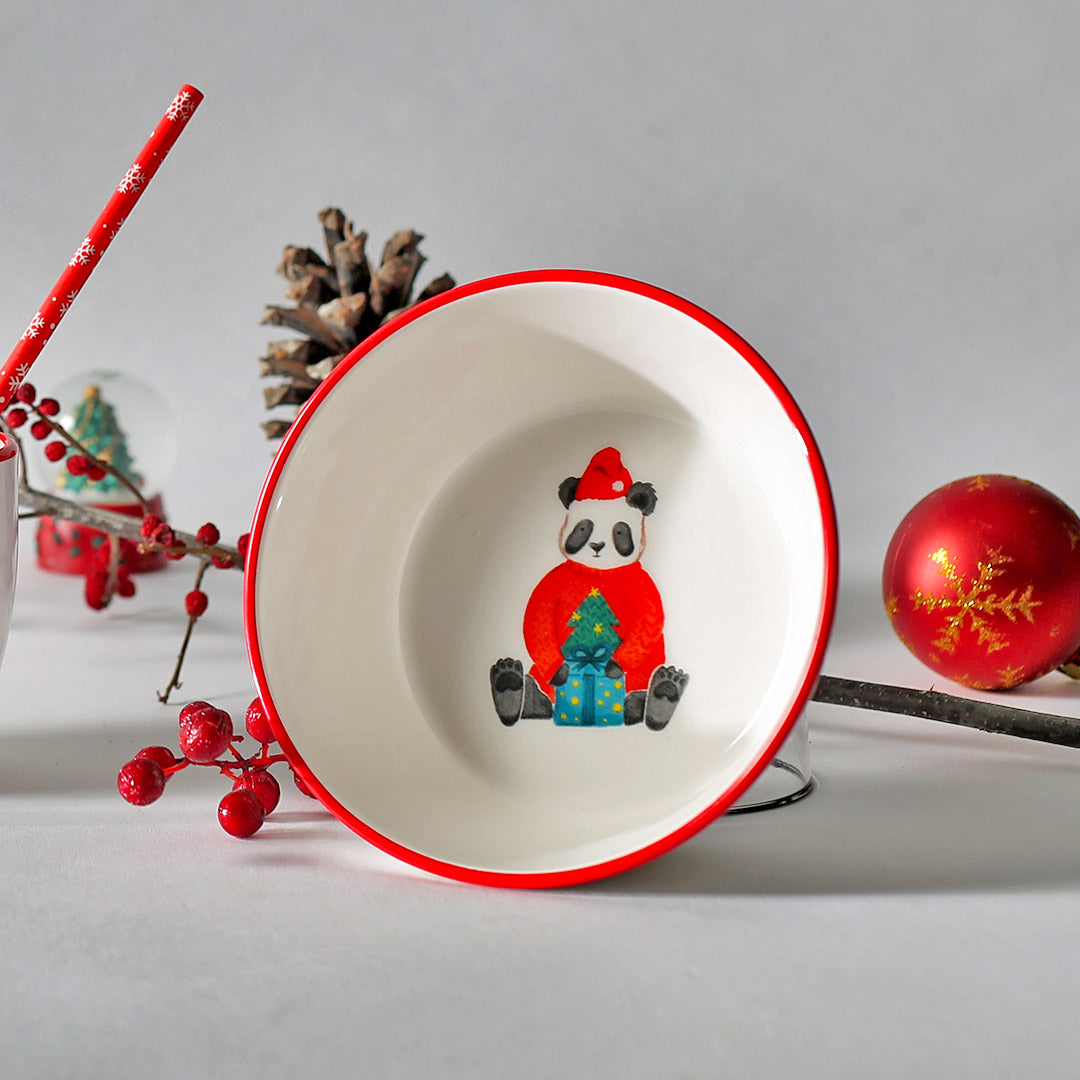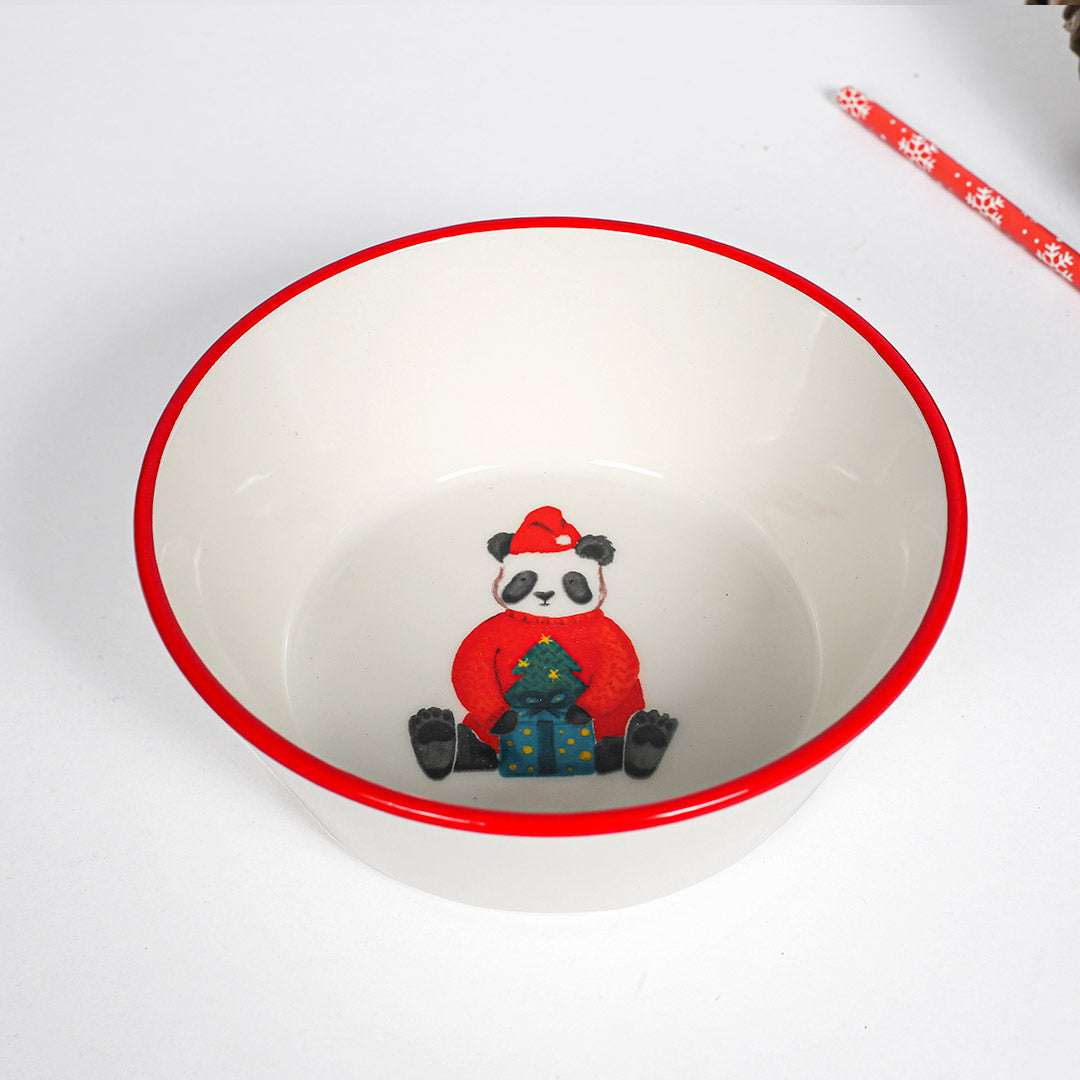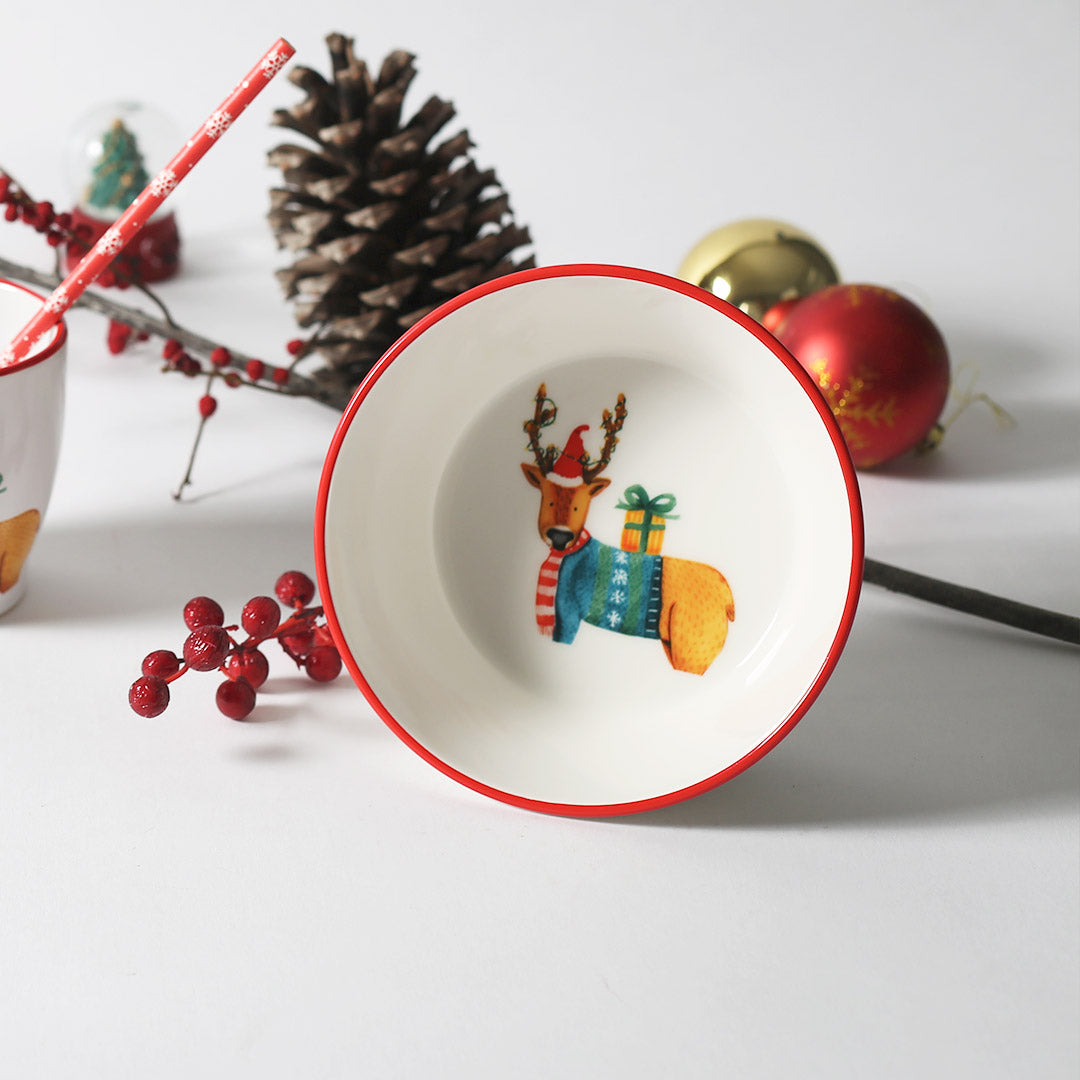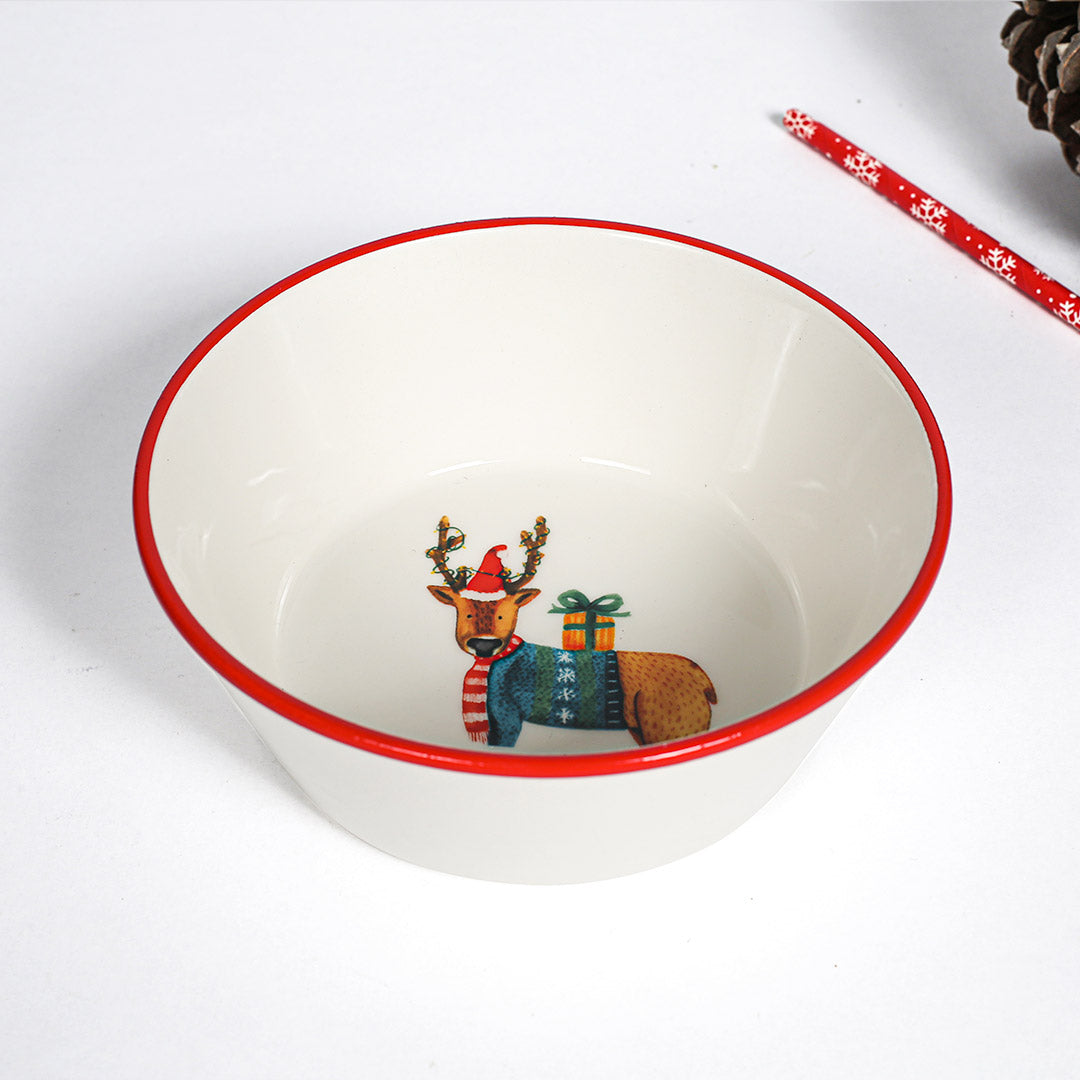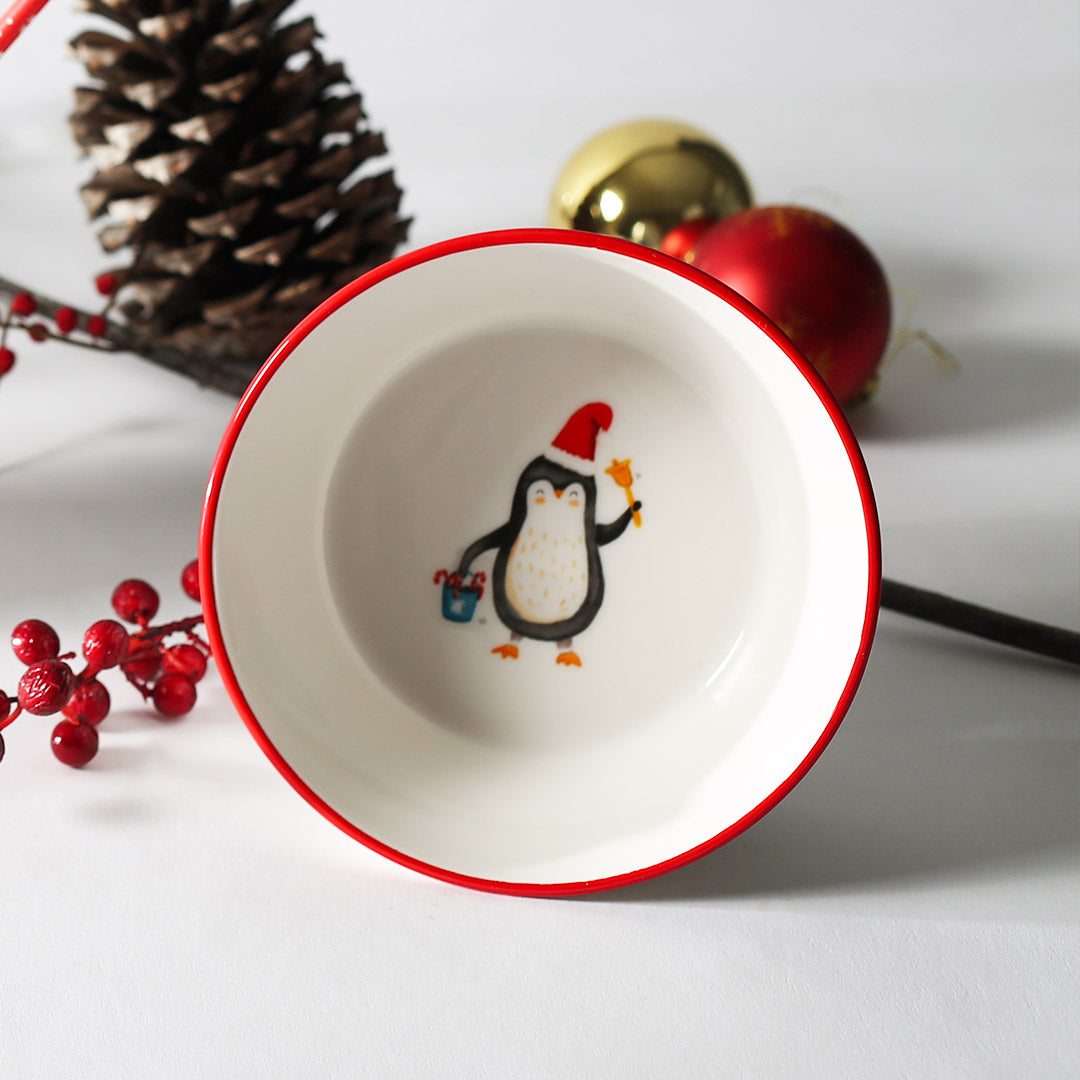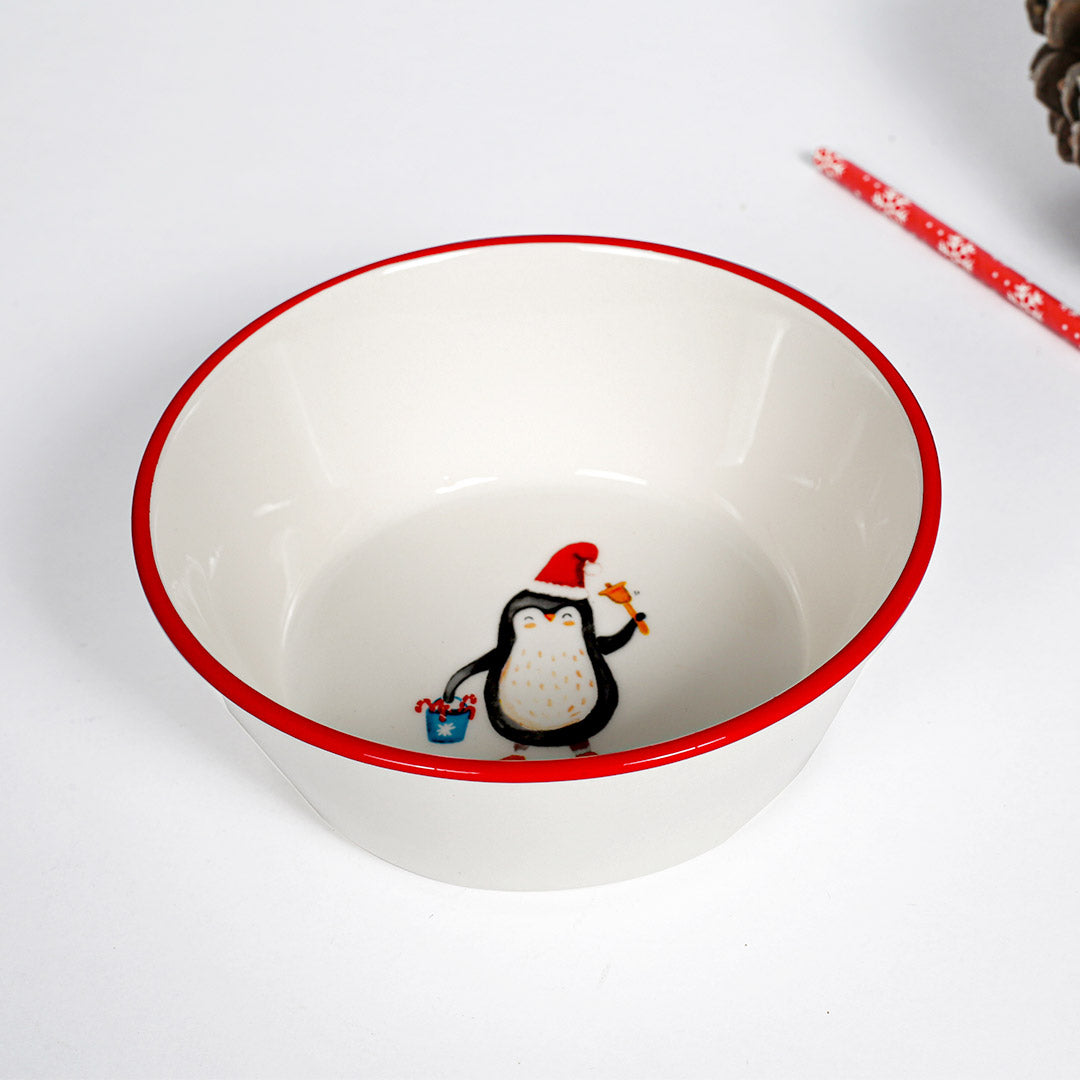 With the holidays comes baking, sweet treats, and kitchens filled with spiced scents and joy. Each moment is filled with generational traditions or sees the moment of traditions being born.

This year, introduce new characters to your Christmas story. These holiday ceramic bowls let you uncover 3 new friends as you feast on your favorite holiday treats. Tell the story of Santa Panda, Joyful Penguin, and Curious Deer. Let them take you and your imagination on an adventure each year.

These bowls are great for cereal, ice cream, or filled with a variety of candies. They're a beautiful addition to your holiday decor and will bring smiles each year as you unwrap and recall memories from Christmas's past. Made by Happy Folks, these ceramic bowls will bring you happiness and cheer year after year! What adventures are they taking you on this year?

- Material: Ceramic
- Dimensions: 5.5" x 2.2"

Made in Turkey.