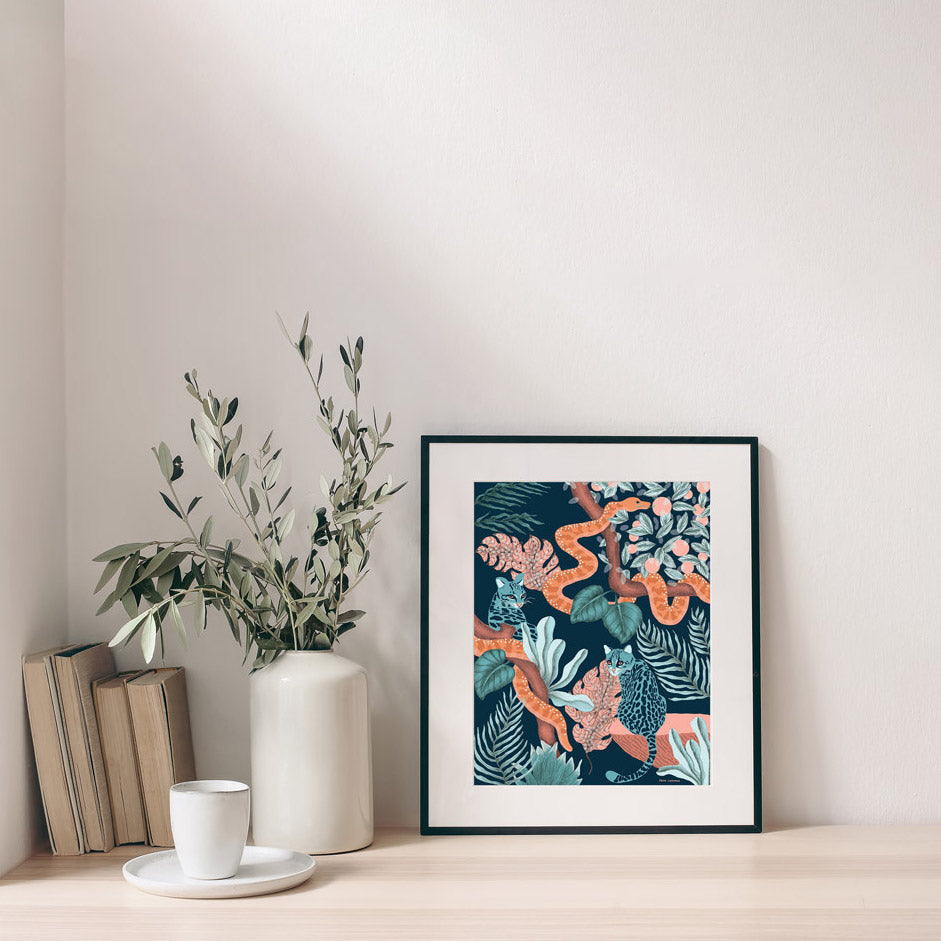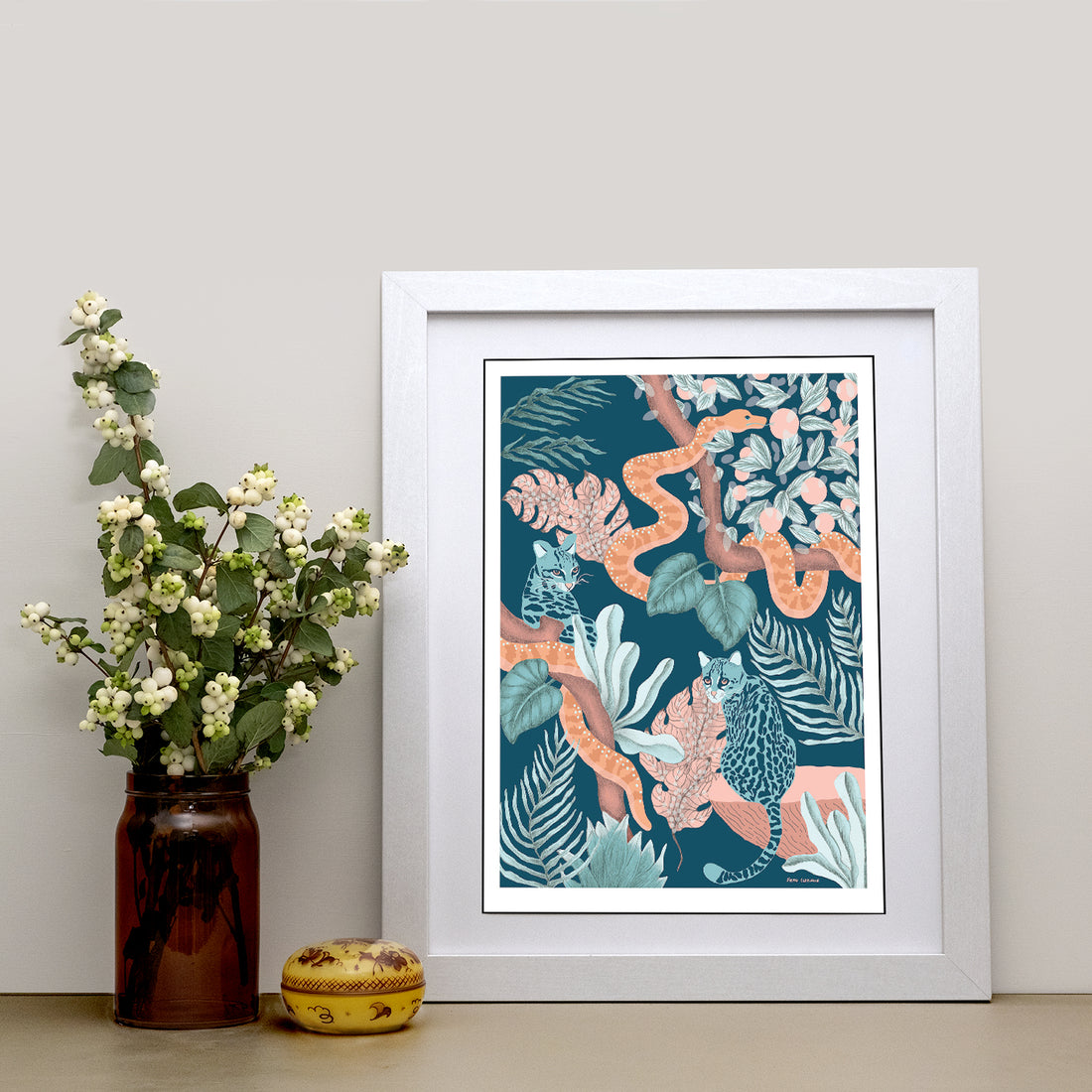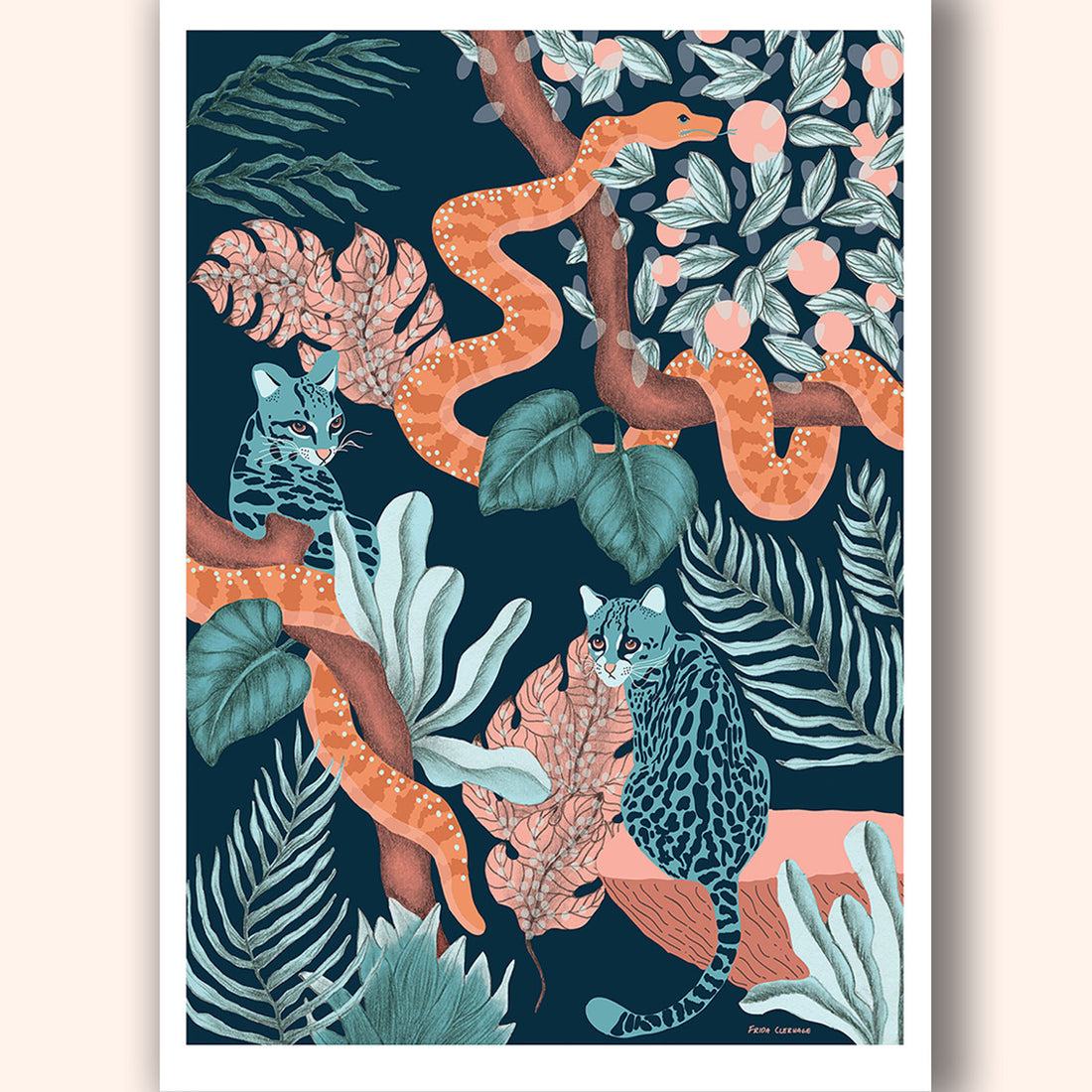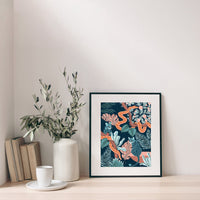 Take a walk on the wild side with the Jungle Cats wall art from Frida Clerhage.
This handmade, full-color graphite&ink drawing was created using only sustainable methods and materials—adding a bold touch to your home decor without damaging the environment. 
The print comes unframed but a natural wooden frame would really pop its beauty.
Materials: High-Quality 225g Art Paper
Dimensions: 11.7" x 15.6"
- Dust your artworks with a clean, soft rag occasionally to prevent dust buildup. 
- Don't use cleaning products or water!
Frida is a young female designer who focuses on animals as subjects, bringing them to life with her characteristic color palette and fine craftsmanship. Each design is unique and made with love, thoughtfully created with sustainable methods to make the least possible impression on the environment.