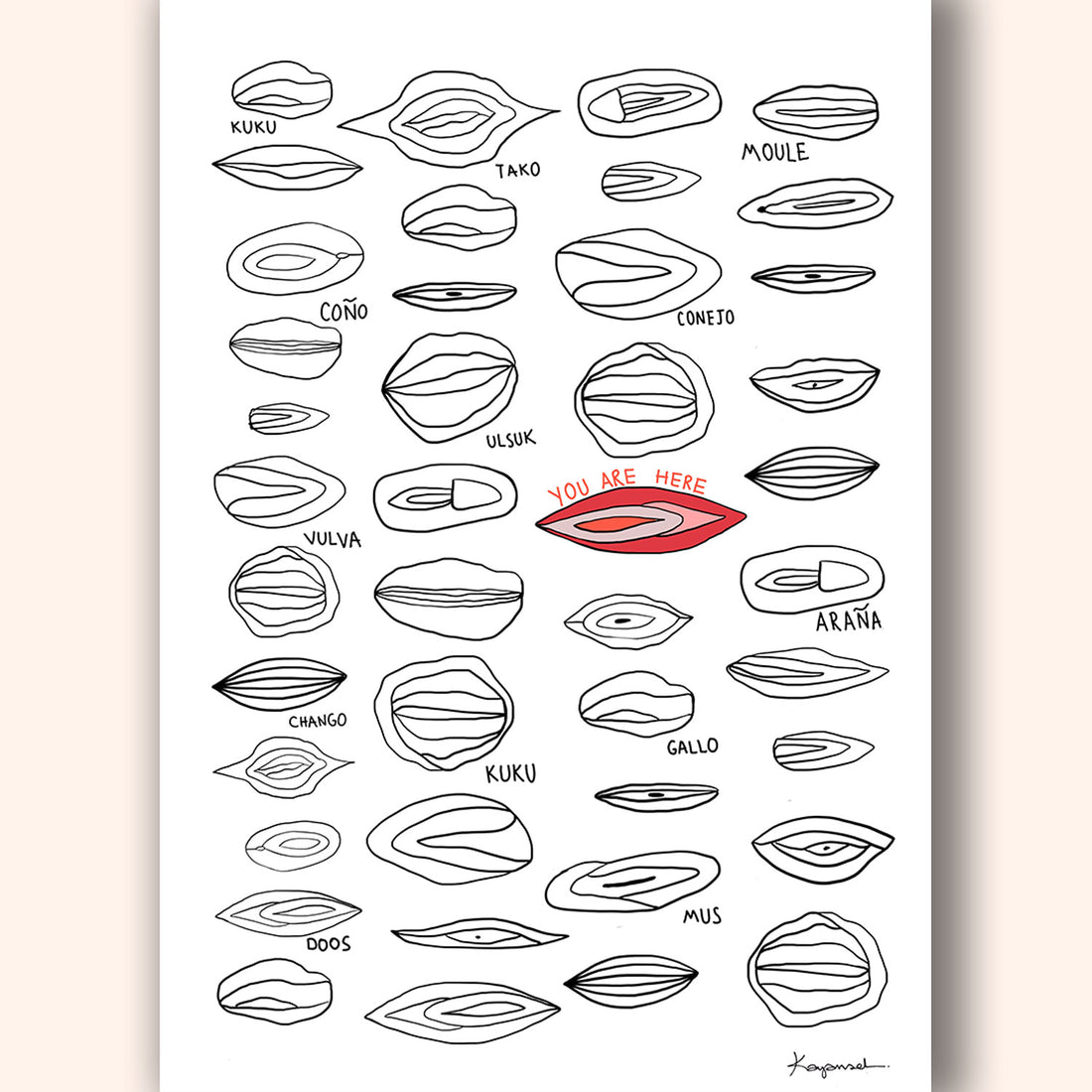 Sorry, not sorry! Embrace your womanhood - embrace your power - in every language you and your body speak!⁠ We are with you!
Celebrate the female anatomy⁠ with Kayansel Kaya's "Kukus."  
A political statement of our time, owning and celebrating our sexuality is the most personal act we can perform. It is time we own our sexuality!
This high-quality fine art print comes on 240 gsm matte paper and is signed by the artist herself.
- Materials: Canson, aquarelle rag, 200gr
- Dimensions: 8 1/4''x11 5/7''
- Dust your artworks with a clean, soft cloth occasionally to prevent dust buildup. 
- Don't use cleaning products or water!
Kayansel Kaya is a Barcelona-based artist and illustrator with an eye for symbolism and abstract narration. Her fascinating work is uniquely feminine—focused on women's issues, the female moods, and the untouched corners of the psyche.