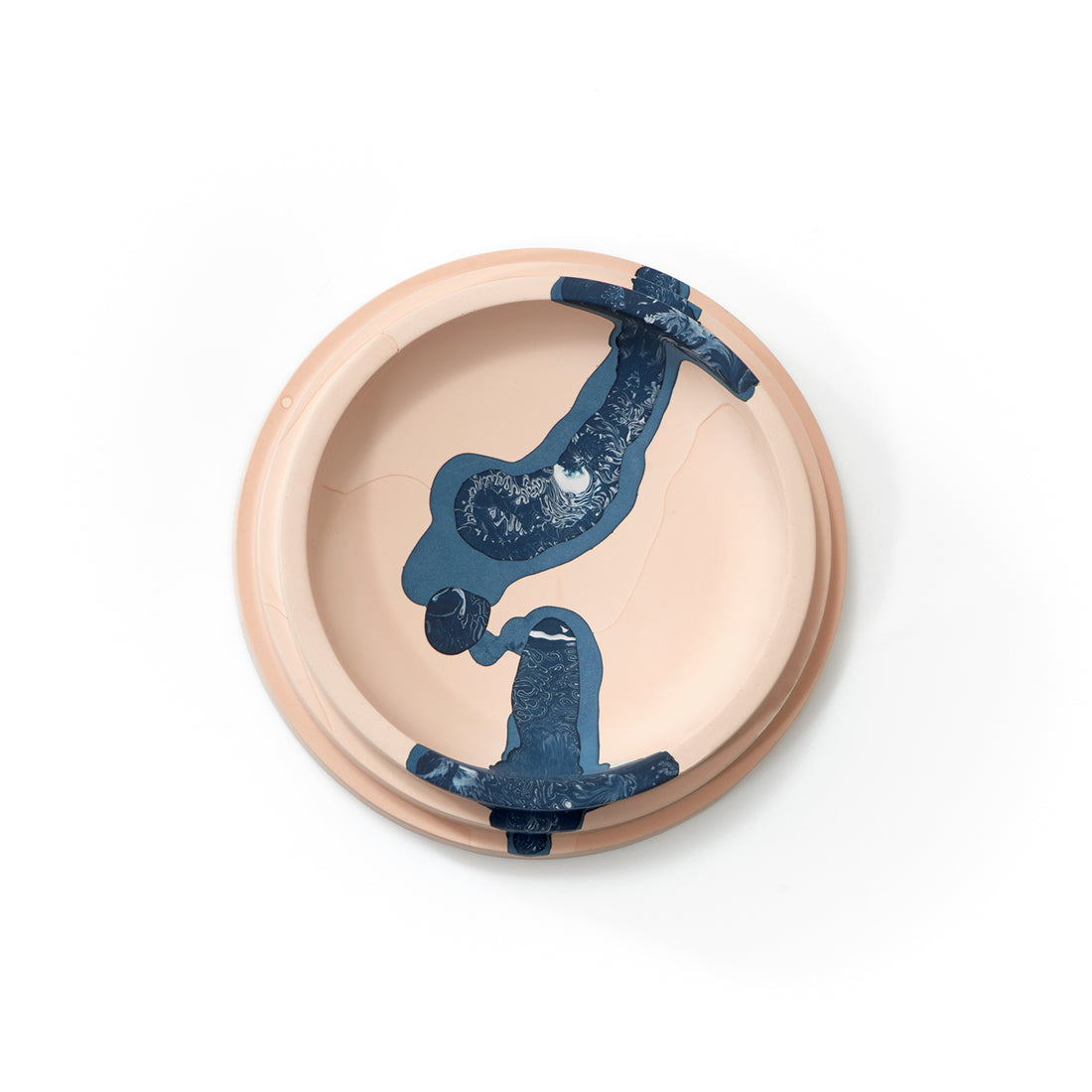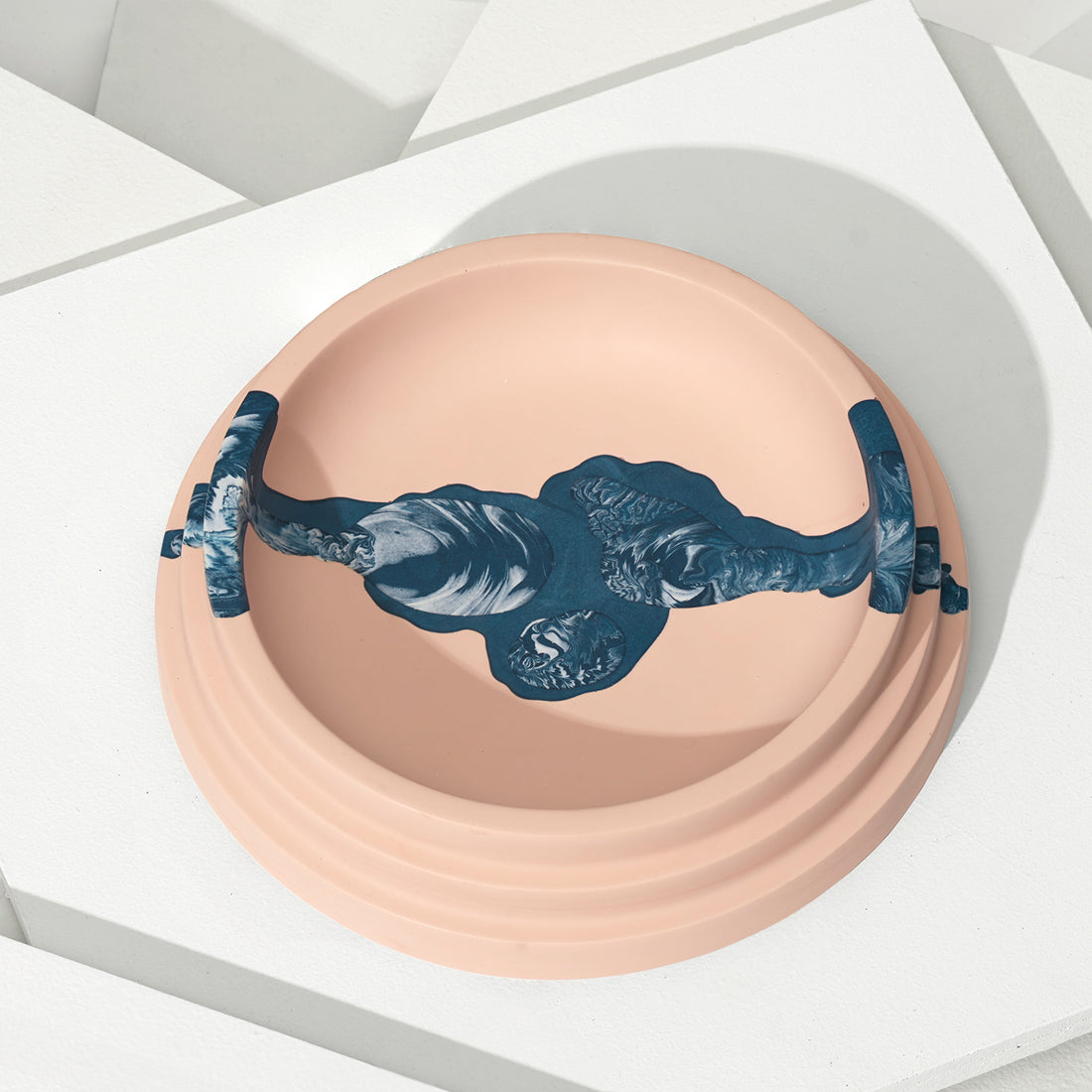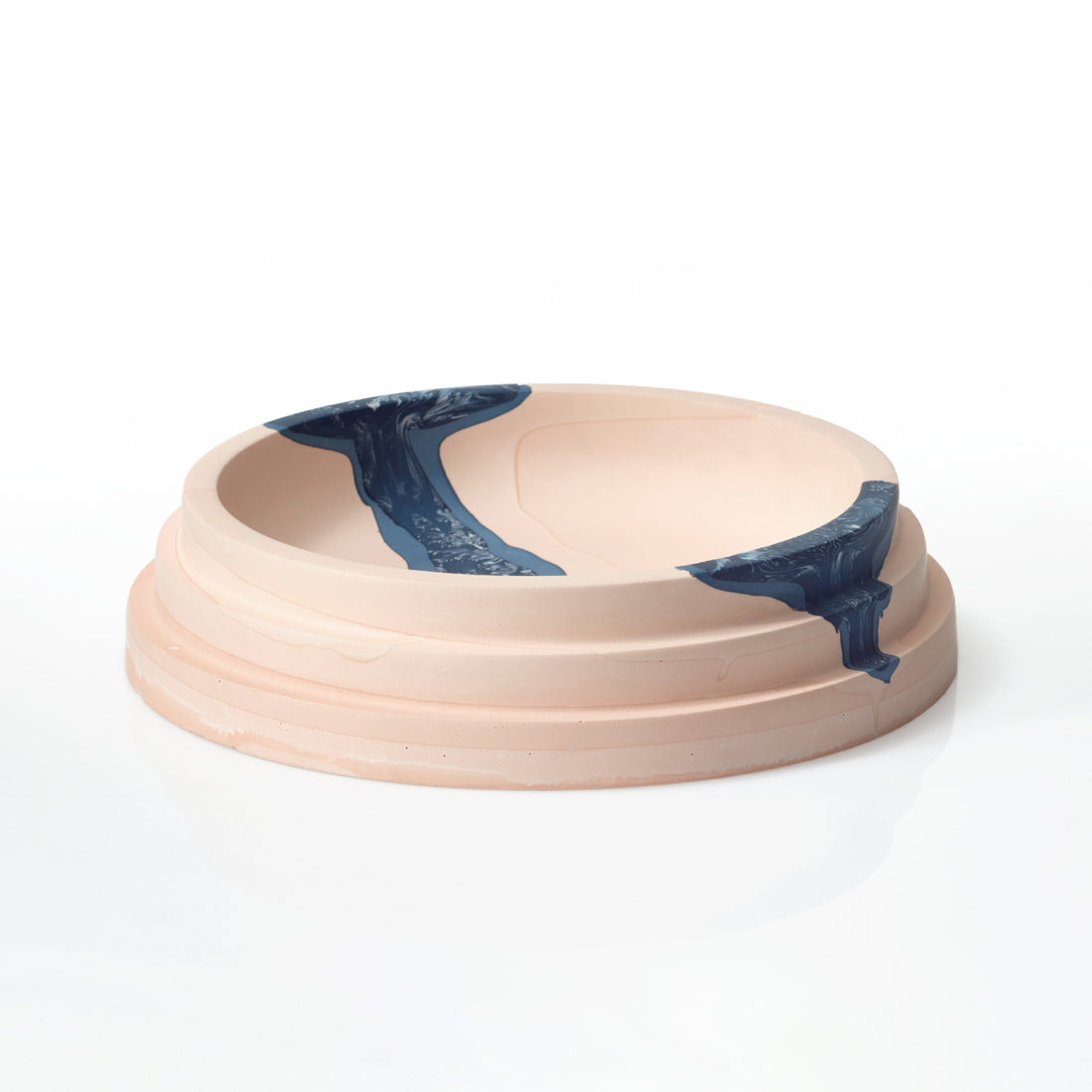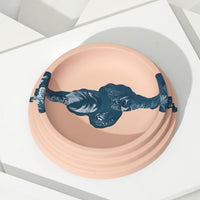 "Pink is not just a color, it's an attitude.⁠"
This decorative centerpiece bowl in pink is the most unique one you can have. Why? Because it is handcrafted by pouring colored resin into a mold layer by layer to create a graphical landscape; so every pattern is one-of-a-kind. 
The dreamlike pattern on its incredibly smooth surface is the exceptional centerpiece idea you need on your table.
Be it for a special occasion or daily use, you will never get tired of its design for it is the embodiment of a maximalist pattern on a minimalist surface.
Materials: Acrylic Resin, Aluminum
Dimensions: 9 3/5'' Ø x 2.1''
- This product is handmade by pouring colored layers that make up a graphical landscape.
- The bowl is sealed with a food-safe sealant but should not be used for holding liquid food.
- Each bowl is unique - the piece you will receive may be slightly different in pattern.
Handwash only or wipe with a damp cloth.

Icelandic born artist Ragna Ragnarsdottir is turning the home decor world up-side-down with experimental designs—allowing the materials and the process of her work to define and determine the finished piece, instead of the other way around. Mixed materials and contrast are the signature of her designs, which she hopes will create positive energy between her products and the people who use them.