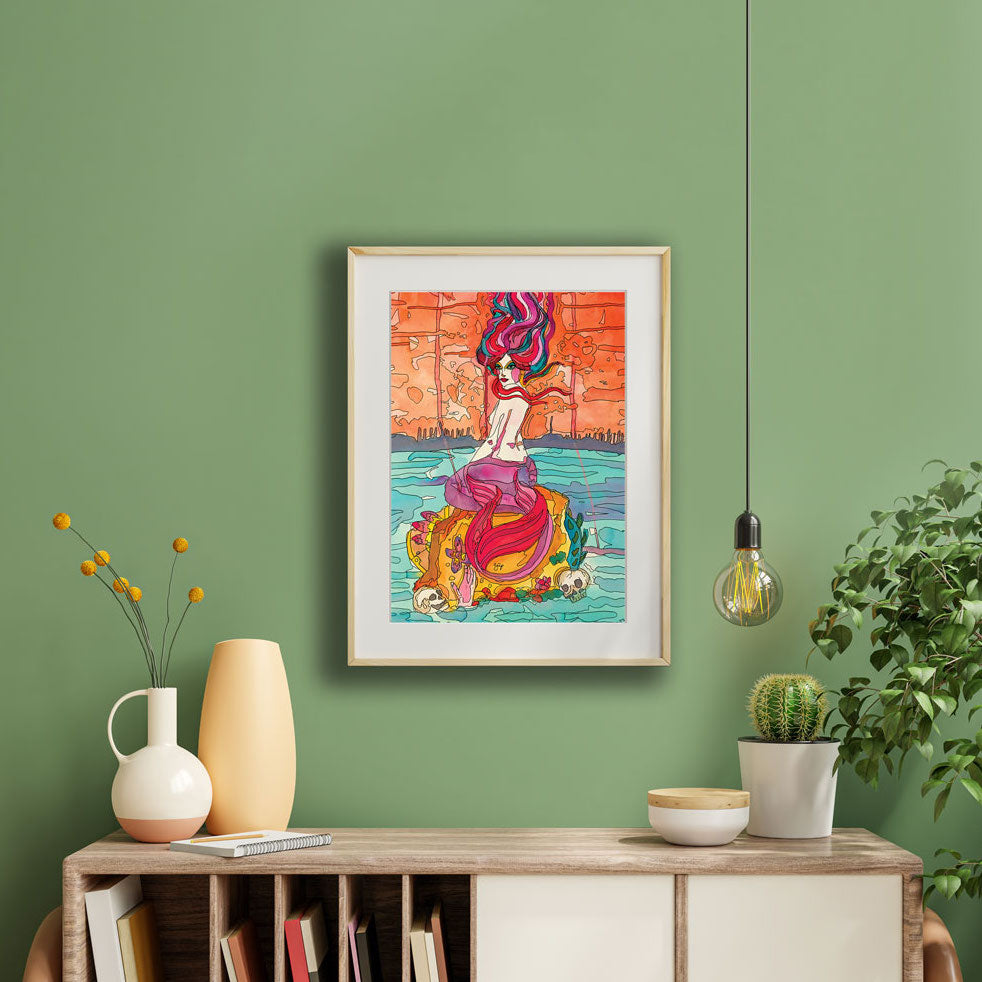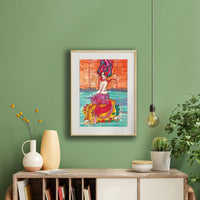 Oh, red goes a long way with different shades of green. Enjoying the play in mythical women figures by Zubeyde Arda - here is the Siren, listen to her song and channel the power of fantasy.⁠
"Sirene" explores the power of the feminine spirit, drawing its viewers into Zubeyde's world — much like the sirens of Greek mythology lured in unsuspecting sailors.
Printed on bright white Hahnemuehle Daguerre Canvas, the artist's bright, bold color palette is front and center. The print comes unframed but we recommend a dark grey metal frame with a UV-protected acrylic type mat.
- Materials: Hahnemuehle, Daguerre Canvas, 400 g/m² Poly-cotton, Bright White
- Dimensions: 13" x 13"
- Dust your artworks with a clean, soft rag occasionally to prevent dust buildup. 
- Don't use cleaning products or water!
Zubeyde brilliantly captures moments of both motion and stillness, using a playful palette of bright, bold colors to express the fun of the feminine experience. Her courageous use of color transforms even the most mundane moments into unforgettable adventures in art.