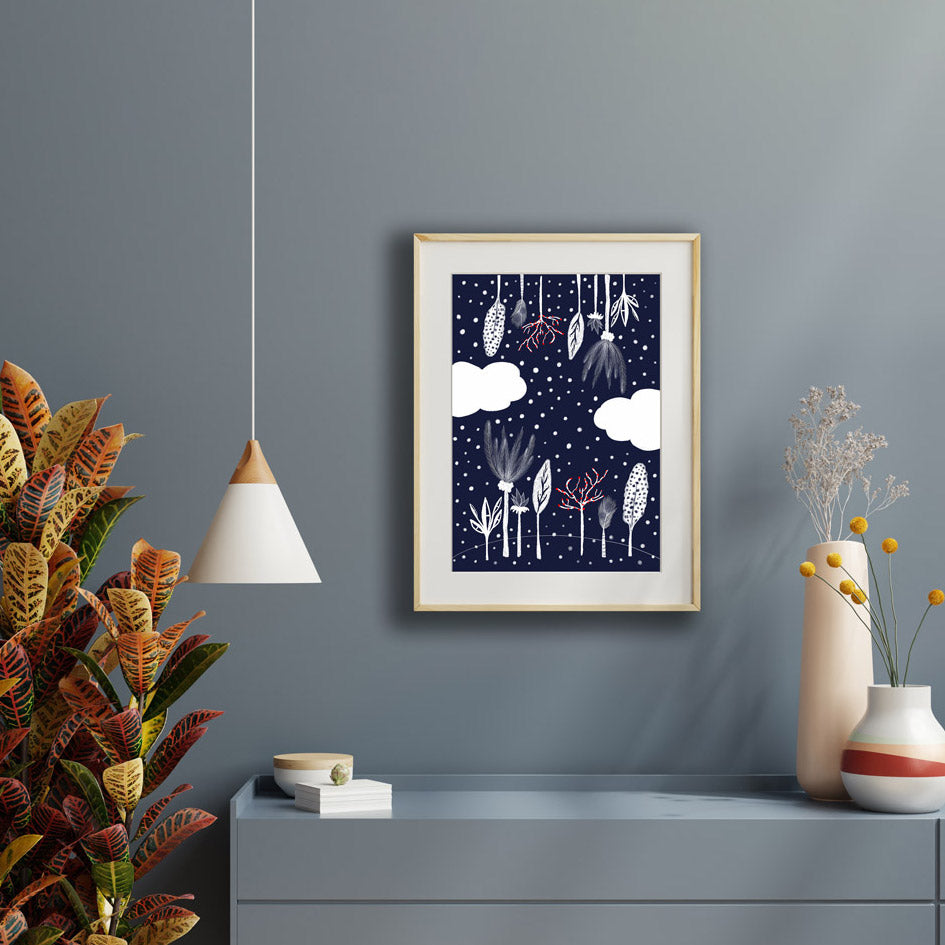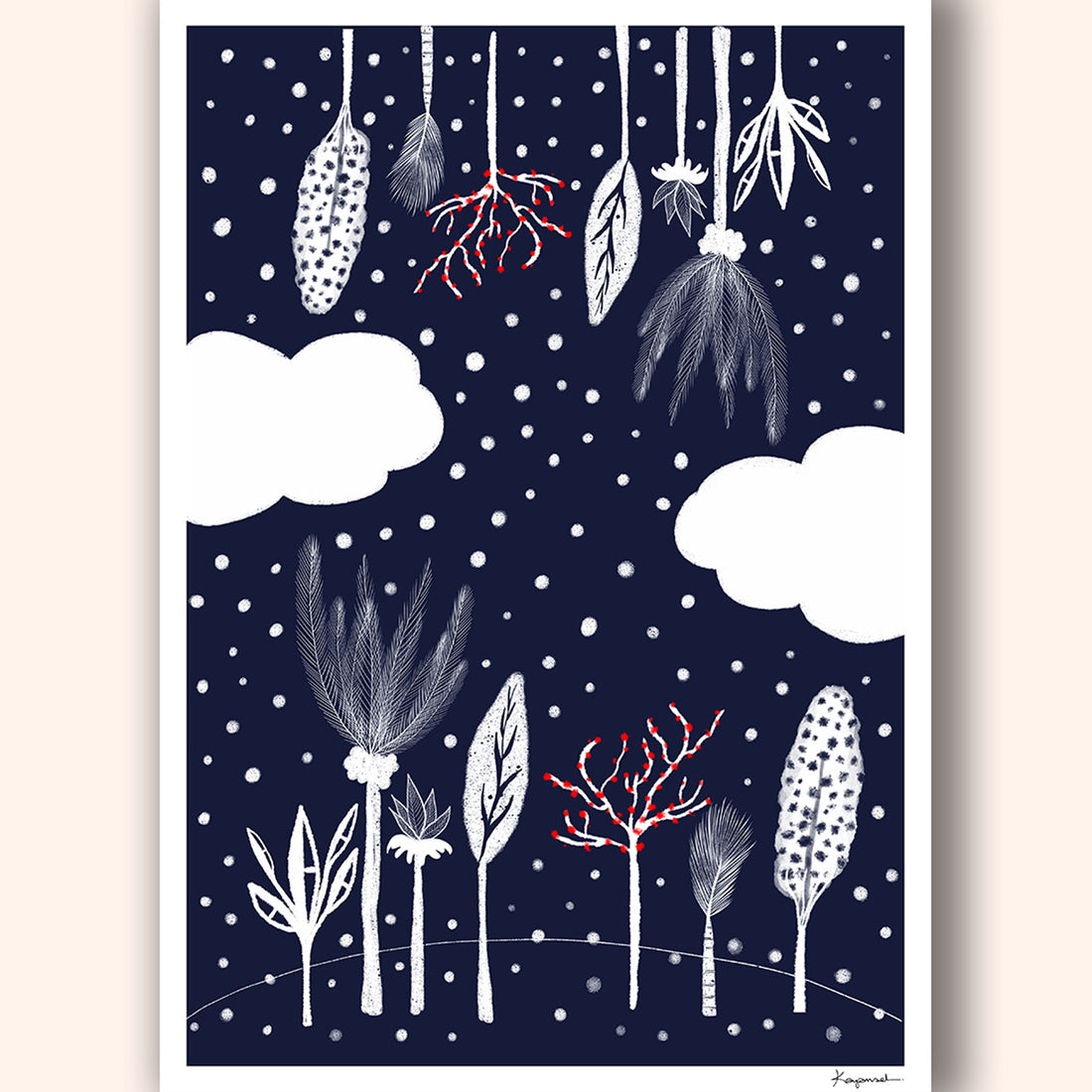 "As above, so below, as within, so without, as the universe, so the soul…"⁠⠀
Enjoy this dreamy, abstract art piece from Barcelona, dive in night blue.⁠⠀

"As Above So Below" is a high-quality fine art print on 240gsm matte paper, signed by artist Kayansel Kaya. This dreamy, abstract art piece is one home accessory that's sure to strike up a conversation.
The print comes unframed but a natural wooden frame would really pop its details.
Materials: Canson, Aquarelle, Rag 310
Dimensions: 11 5/7''x16 5/9''
- Dust your artworks with a clean, soft cloth occasionally to prevent dust buildup. 
- Don't use cleaning products or water!
Kayansel Kaya is a Barcelona-based artist and illustrator with an eye for symbolism and abstract narration. Her fascinating work is uniquely feminine—focused on women's issues, the female moods, and the untouched corners of the psyche.