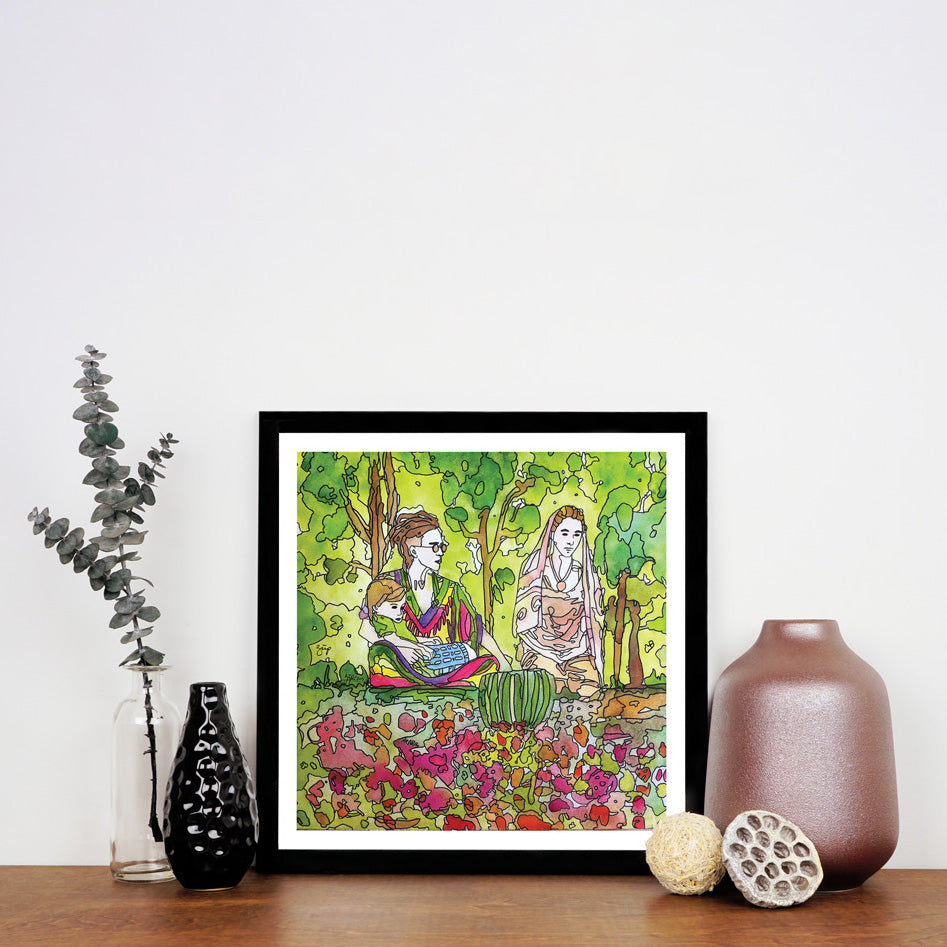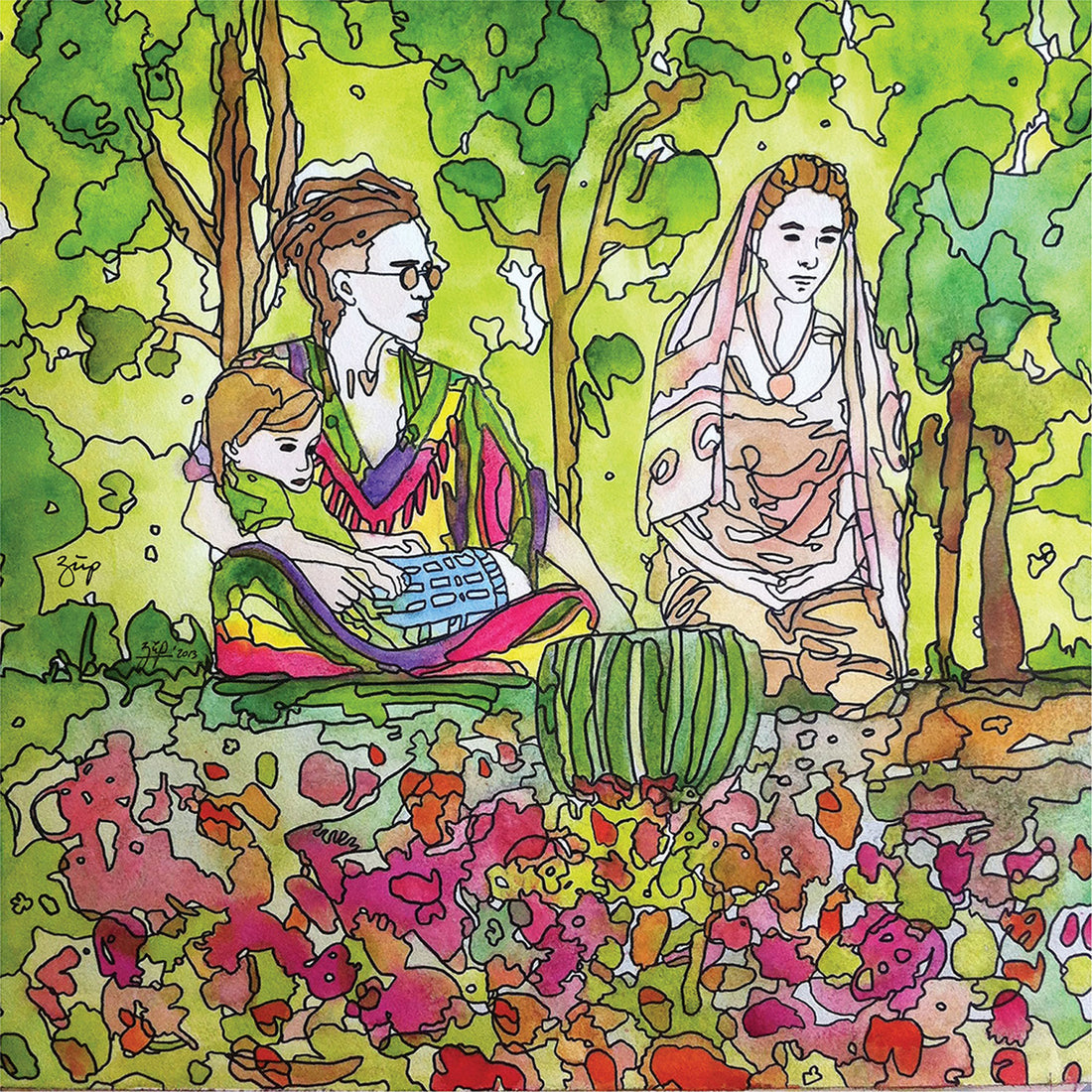 "It is in the wild places, where the edge of the earth meets the corners of the sky, the human spirit is fed."⁠
Feed your spirit in the vibrant greens of on your walls. Enjoy this inspirational artwork as wild as your spirit needs.

Zubeyde Arda's lush and vibrant "Boheme" is printed on Hahnemuehle Daguerre Canvas, known for its bright white hue—which emphasizes the artist's signature bold color palette.
The print comes unframed but we recommend a birch or maple wood frame with a UV-protected acrylic type mat.
- Materials: Hahnemuehle, Daguerre Canvas, 400 g/m² Poly-cotton, Bright White
- Dimensions: 13" x 13"
- Dust your artworks with a clean, soft rag occasionally to prevent dust buildup. 
- Don't use cleaning products or water!
Zubeyde brilliantly captures moments of both motion and stillness, using a playful palette of bright, bold colors to express the fun of the feminine experience. Her courageous use of color transforms even the most mundane moments into unforgettable adventures in art.